HIGH PEAK POWER (200 KW) × HIGH OUTPUT (25 W)
Our YAG/FIBER and YVO4 product lines were developed independently to take advantage of their individual benefits based on their oscillation methods. Now, the MD-X Series HYBRID laser marker combines the advantages of both FIBER and YVO4 laser oscillation methods in one cutting edge product.

AUTO-FOCUS 3-AXIS CONTROL
KEYENCE 3-Axis technology was the first of its kind to allow for focal adjustments to be made on the fly during marking. Now with Auto-Focus, the MD-X Series 3-Axis laser marker can automatically adjust for variations in focus from one part to the next and ensures ease of use and superior quality.

BUILT-IN MULTI-FUNCTION CAMERA
KEYENCE manufactures both laser markers and code readers, focusing their attention on providing systems for tracking and traceability. The MD-X Series laser marker has a built in 2D code reader and verifier to accurately mark and check 2D codes without using a separate device.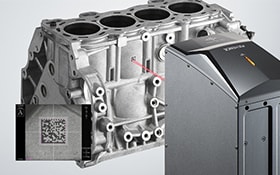 ENVIRONMENTALLY RESISTANT SPECIFICATIONS
The MD-X Series has an IP64 enclosure rating on the marking head, an environmentally resistant specification that is usually only typical in FIBER laser technology. This and many other environmental specifications of KEYENCE laser marking systems makes it possible to operate with high precision and accuracy in nearly any production facility.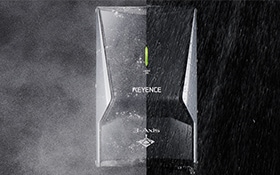 Download Catalog
SEE IT IN ACTION!
Your KEYENCE direct sales engineer can bring the product to your facility for a live demonstration. KEYENCE's sales engineers are highly trained and have extensive industry experience to help you find the solution you need.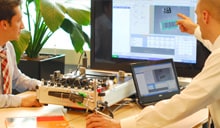 APPLICATION ASSISTANCE / SUPPORT / MORE
Need more information about one of our solutions? Want a price quote? Have a support question? Contact us with your inquiry and your local product expert will reach out to you with the best answer.
Have a quick question or prefer to reach out by phone?
1-888-KEYENCE (1-888-539-3623)
*Callers will be directed to the nearest sales office.
Download Catalog