Stable, high-accuracy measurement of even difficult-to-detect targets
The use of a blue laser enables extremely stable and highly accurate measurements. This also provides the laser with its ability to measure on a variety of surfaces, from inclines to angles, and shiny metal to black rubber. A very accurate profile is possible even when the target has a mixture of color and finish.

Revolutionary Speed and Stability
World's fastest sampling speed among all 2D laser measuring instruments. This makes it possible to measure the various shapes of products on a moving conveyor or through a piece of equipment at high speeds without missing an item. High-speed sampling is also effective in reducing variations in measurement results.

A Profiler Built for Inline Measurements
A position adjustment function is built-in to correct positional misalignment of the targets, removing measurement errors. A great deal of time and effort has gone into designing the functions and specifications for incline measurement.

Easy configuration for any user
Settings can be configured in only 3 steps, ensuring easy configuration for veterans and novices alike.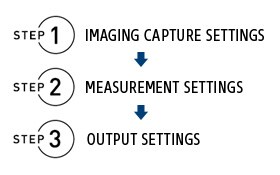 Download Catalog

SEE IT IN ACTION!
Your KEYENCE direct sales engineer can bring the product to your facility for a live demonstration. KEYENCE's sales engineers are highly trained and have extensive industry experience to help you find the solution you need.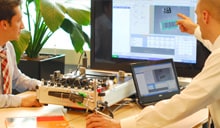 APPLICATION ASSISTANCE / SUPPORT / MORE
Need more information about one of our solutions? Want a price quote? Have a support question? Contact us with your inquiry and your local product expert will reach out to you with the best answer.
Have a quick question or prefer to reach out by phone?
1-888-KEYENCE (1-888-539-3623)
*Callers will be directed to the nearest sales office.
Download Catalog