Seamless Integration Into Equipment
The GL-S Series offers a slim or flat body style to make integration into equipment seamless. Additionally, these light curtains are half the size of conventional curtains.

Quick and Easy Installation
Built-in mounting brackets and simplified wiring make installation quick and easy.

Easily Identify Operation Status
The status indicators can be illuminated in three different colors by activating an external input. This allows them to be used as work instruction lights.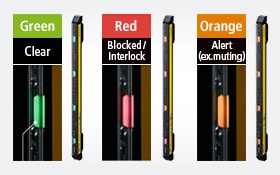 Built-in Durability and Functionality
The GL-S Series is environmentally resistant and features built-in series connection ability and interference prevention.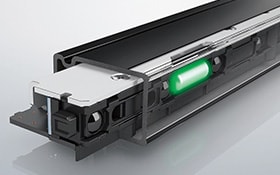 Download Catalog
SEE IT IN ACTION!
Your KEYENCE direct sales engineer can bring the product to your facility for a live demonstration. KEYENCE's sales engineers are highly trained and have extensive industry experience to help you find the solution you need.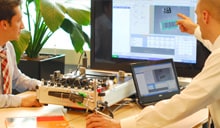 APPLICATION ASSISTANCE / SUPPORT / MORE
Need more information about one of our solutions? Want a price quote? Have a support question? Contact us with your inquiry and your local product expert will reach out to you with the best answer.
Have a quick question or prefer to reach out by phone?
1-888-KEYENCE (1-888-539-3623)
*Callers will be directed to the nearest sales office.
Download Catalog