* Download CAD file or product manual for larger image/text and more detail.
Output circuit of the large display amplifier unit
GT2-100N/GT2-E3N
(Pin Nos. 1 to 5, 11 to 15, 21 to 25)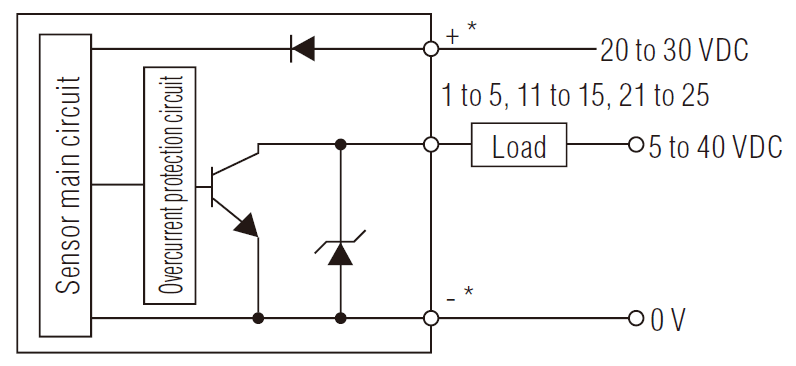 * The +/- terminals are provided in the GT2-100N only.
They are not provided in the GT2-E3N.
Input circuit of the large display amplifier unit
GT2-100N/GT2-E3N
(Pin Nos. 6 to 10, 16 to 20, 26 to 30)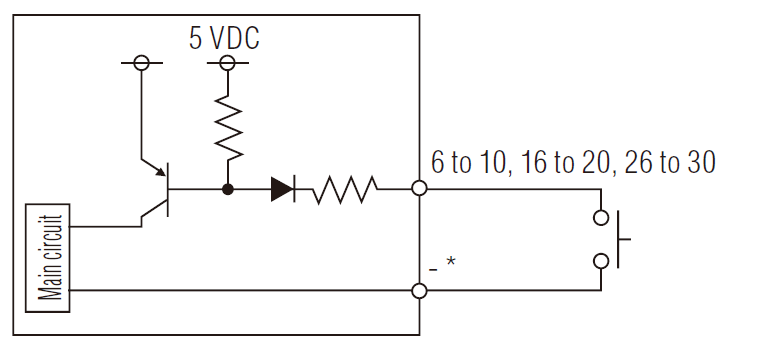 * The - terminal is provided in the GT2-100N only.
It is not provided in the GT2-E3N.
(Short-circuit current: 1 mA max.)