Cranial nerve
Capturing clear images without fluorescence blurring
Observation of axons
Nerve cells are a type of specimen most easily affected by fluorescence blurring due to axons extending in three dimensions.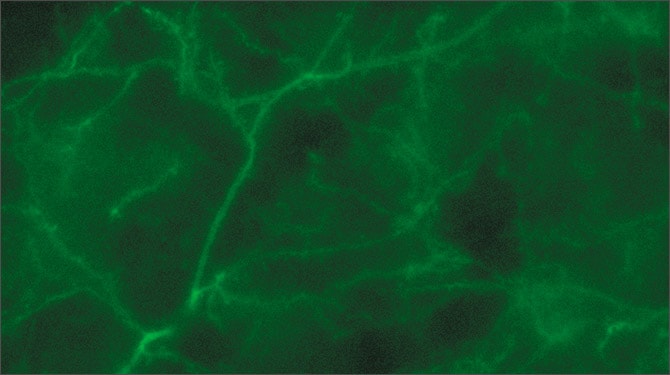 Conventional observation
Sectioning observation
Objective lens:CFI60 CFI Plan Apo λ 60x
Sectioning + Z-stack
3D image composition
After capturing images at different focal planes, these images can then be combined and displayed in 3D. Users can rotate, zoom in or out, and also analyze cross-sections of the 3D image to determine fluorescent signal localization.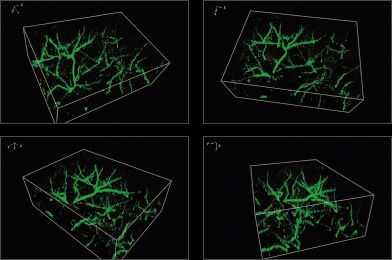 Once you have the BZ-X:
The Sectioning function eliminates fluorescence blurring to provide clear images.
From multiple images captured at different planes in the Z direction, just the focused sections can be combined to create a fully-focused image of the entire specimen.
In addition to a fully-focused image, a high-resolution 3D image can also be composed to view the localization in the Z direction and the 3D shape of the axon.