Application Examples —
Car Interior Component Clip Detection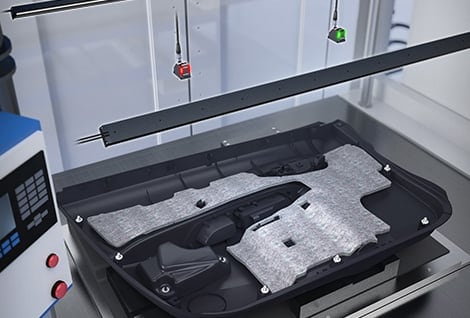 Industry

Automotive industry

Advantages

Improved yield

Detection details

Sensors are used in the automobile interior assembly process to detect whether the number of component clips is correct in multiple locations at the same time, helping to improve the yield.
Judgment details
OK

NG
Key installation points
There is another method in which a sensor is attached to the tip of a robotic arm to perform detections one location at a time. However, this method is expensive and takes time to move the robotic arm. With the
IV2 Series, a single unit can cover a large area. Furthermore, detections can be performed in up to 16 locations at the same time. A color type is also available, so stable difference checks of any and all kinds of component clips are possible.
Find an Application