Vision Sensor with Built-in AI
IV2 series
Vision Sensor with Built-in AI
IV2 series
Extremely Stable Automatic Detection of Any Target in Any Environment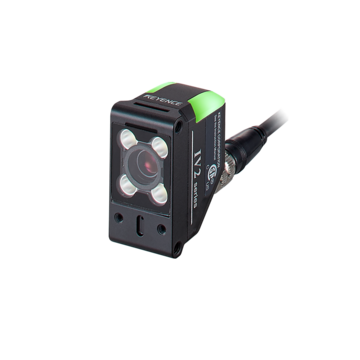 The AI in the IV2 Series vision sensor is specifically designed for presence and difference checking. Users need only register at least one OK and NG product image to complete setup. Brightness, focus, and detection are automatically configured by the AI, allowing for easy adoption and operation with no specialized image-based differentiation skills or extensive time and effort required. Setting operations are performed using a small amplifier with a built-in high-performance CPU, eliminating the need for a separate high-performance PC. The IV2 Series also offers the same ease of use as the IV Series, including intuitive operation with a compact amplifier and touchscreen monitor, and instant OK/NG notifications via the high-visibility LED mounted on the ultra-compact head with built-in lighting. Using AI for detecting features and setting conditions also greatly improves on-site usability.
Applications
Gear teeth count

Processing-based metal component difference check

LED lighting check

Cap tightening check
Features
Stable Detection Thanks to an AI-Based Detection Algorithm
The IV2 Series Vision Sensor with Built-in AI is able to solve various problems conventional vision sensors and smart cameras have trouble with, including ambient light, individual differences of products, and changes in the positions of parts. The built-in AI, specially designed for presence/absence differentiation, is capable of detecting differences between registered images of acceptable and unacceptable products for automatically determining the best settings.
Ambient light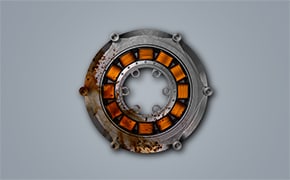 Oil stains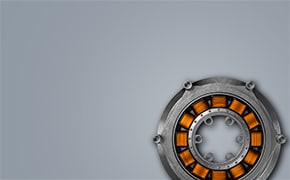 Misalignment
Varied surfaces
The AI Is Able to Optimize the Settings Automatically
This Makes It Possible For Anyone to Perform Measurements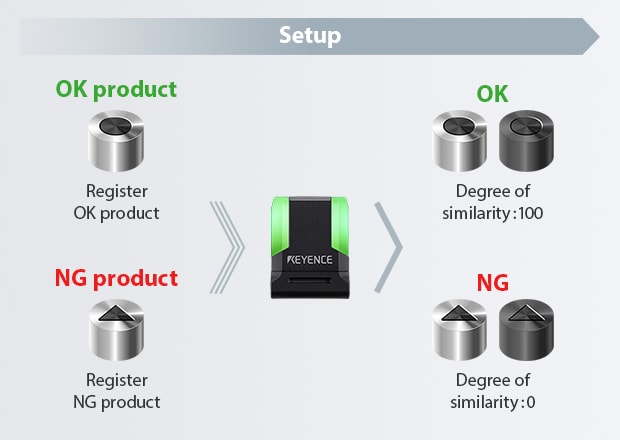 The built-in AI analyzes registered OK and NG product images using various characteristics such as color, brightness, shape, area, and edges to automatically configure optimal detection settings. Users need only register the OK and NG products to complete setup.