RPA (Robotic Process Automation)
RPA can automate computer tasks that would have been performed by humans in the past. Furthermore, in recent years, "low-code/no-code" packages that allow system development without specialized IT knowledge have become the mainstream, attracting attention due to their ease of use.
Product Lineup
The RPA RK Series, which is equipped with a navigation system, allows anyone regardless of technical aptitude to automate operations without the need for knowledge or experience. The RK Series is equipped with a "Flow Navigation" system that allows users to simply follow the prompts to complete their scenarios. No programming knowledge is required at all, and you can quickly and efficiently automate your desk work by yourself. RK makes it possible to process data 24 hours a day, 365 days a year, while at the same time reducing human error, avoiding the need to assign work to a specific person, and thereby improving operational efficiency.
Features
Empower End Users With KEYENCE's Navigation RPA Advantages
Intuitive operation requires no special training
Scenario creation requires no programming knowledge
Capable of creating optimal scenarios in a short time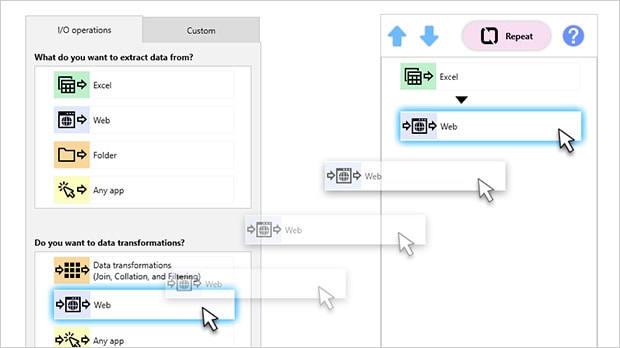 RPA Can Reduce a Five-Day Week Into Just Three Days Through Automation
24/7 Operation
Robots autonomously process vast amounts of data at high speeds, operating 24 hours a day, 365 days a year without interruption.
Reduce Human Errors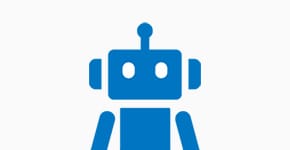 Utilizing robots reduces the number of tasks handled by humans, thereby minimizing the potential for human error.
Minimize Overspecialized Tasks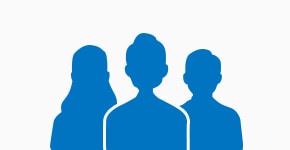 Tasks that rely on the knowledge or abilities of a single individual are minimized, benefiting your organization's succession plan.
Reduce Tedious Tasks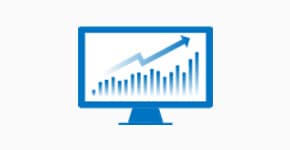 Tedious tasks can be reduced, allowing people to focus on high-value tasks that can only be performed by humans.
RPA stands for "Robotic Process Automation. Simply put, it is a generic term for software robot technology that can automate routine tasks on a computer. For example, it is a tool that can automate desk work that is conventionally done by humans, such as processing invoices and expenses, processing orders, transcribing information in Excel or Word, inputting data into SFA (sales support system) or ERP (enterprise resource planning system), collecting information from websites, and sending e-mails. These are tools that can automate desk work that would otherwise be performed by humans. In the past, developing such an automated system would have required an enormous amount of time and money, and knowledgeable IT personnel would have been essential. However, RPA, which is now mainstream, is mainly "low-code" or "no-code" software that allows system development with a minimum of code writing. This ease of use is one of the reasons for the rapid spread of RPA.
RPA can be divided into the following three types depending on the architecture. The features of each are briefly described below.
Cloud-Based RPA
RPA can be used like a cloud service via the Internet. The advantage is that it is relatively inexpensive and can be introduced quickly. On the other hand, since the work is performed via the Internet, the target work is limited to the web and the cloud. In addition, security must also be taken into consideration.
On-Premise RPA
RPA is used by installing software on the company's servers or computers. The advantages are that it is easy to integrate with in-house systems and to build an environment that matches the company's internal security policy. The disadvantage is that it takes time and effort to set up the system, including the installation of servers.
Development Type RPA
Unlike cloud-based or on-premise type packages, RPA is developed individually In-house, or by 3rd parties to suit your company's systems and applications. The advantage is that it can be easily optimized for your business because it can be developed to match your company's environment, the systems you want to link, and work procedures. However, development costs are high and often recurring under a managed service model and it takes time to introduce the system.
The most significant effect of introducing RPA is the ability to automate tasks that were previously performed by humans. By using RPA to perform tasks such as collecting, collating, tabulating, and analyzing information, as well as creating and managing invoices, receipts, and delivery slips, it is possible to allocate human resources to the most appropriate tasks, effectively reducing labor costs and improving operational efficiency. In addition, human errors such as input errors and omissions can be prevented.
RPA is suitable for automating routine tasks, but not for non-routine tasks that require individual judgment. Therefore, it is important to utilize RPA in the right place at the right time, and it is also necessary to optimize business processes to suit RPA. In addition, due to the nature of automating operations via a user interface, it is a prerequisite that the field proactively utilizes RPA. Even RPA tools that can be developed in low-code and no-code require a minimum level of IT knowledge, collaboration with the system department, and support from a SIer. As a result, there are situations where RPA is introduced but cannot be used effectively. Other issues include work stoppage due to system failure or bugs, risk of information leakage, narrow scope of application, difficulty in overall design, and lack of human resource development and utilization due to the tendency to leave it to the vendor. KEYENCE offers the RPA "RK Series," which focuses on easy operation with navigation system from introduction to operation. Although the "RK Series" is a latecomer as an RPA tool, it is easy to use and can easily automate tasks.
Programming Knowledge
I introduced it because I thought low-code/no-coded development was possible, but in reality, I had trouble with the programming knowledge required.
Maintenance Burden
Maintenance occurs every time there is a change inoperations or specifications, and the system is left unresponsive.
Risk of Robot Shutdown
The robot stopped working due to a variety of factors, including programs and software updates, and is no longer in use.
Time and Effort for Human Resource Development
Although it is important for RPA to be actively utilized in the field, the effectiveness of RPA has not improved because the personnel who can use it have not been trained to do so.