Quick Delivery and Comprehensive Support
Most products are in stock and ready for same-day shipping - contact us to get your order started
3D Surface Profiler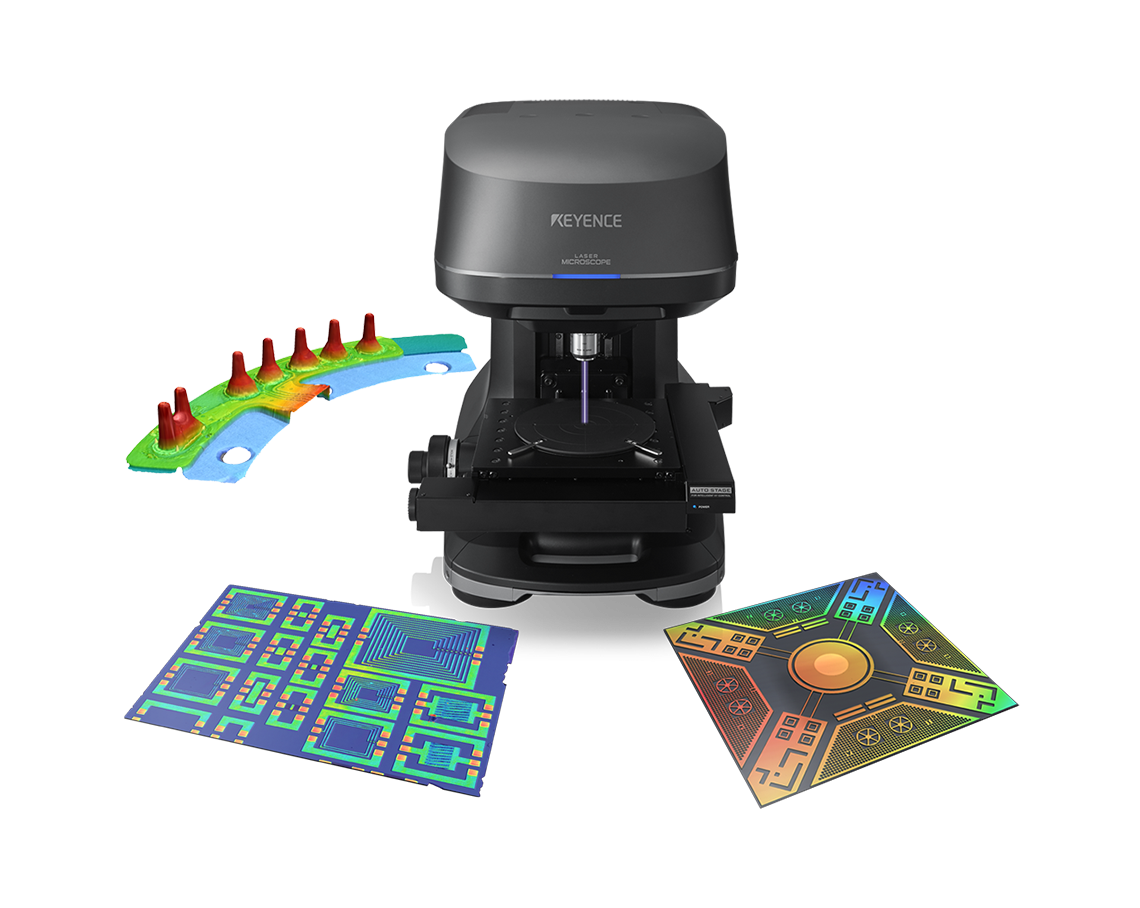 A laser microscope that measures the positioned sample automatically at the press of a button. This product meets various needs in observation, measurement, and analysis with observation capabilities ranging from those of an optical microscope to those of an SEM, measuring capabilities for instantaneous and accurate scans of the profiles of various targets, and a rich set of analysis tools.
Lineup
The VK-X3000 Series 3D Surface Profiler uses a triple scan approach, where laser confocal, focus variation, and white light interferometry scanning methods are used depending on the situation, so that high-accuracy measurement and analysis can be performed on any target. The VK-X3000 has a maximum resolution of 0.01 nm, so shape variations on the order of nanometers can be measured accurately. Areas as large as 50 x 50 mm (1.97" x 1.97") can be measured, allowing for measurement of the overall shape of the target while still maintain high-resolution for analysis of minute surface features. KEYENCE's new 3D Surface Profiler can handle any target, including those with transparent or mirrored surfaces, large height changes, or steep angles.
Non-contact profilometer measures roughness, surface finish, and film thickness with nanometer resolution.