3D Inspection

By working from a 3D image, a multitude of inspections and measurements become possible including volume, warpage, and tilt. A target's size, material, and how it will be presented play key roles in determining the best solution. Below are a few of the options available, and you can request a free consultation with 3D measurement expert if you have any questions.
View Catalog

2D Profilers can measure width, height, and volume of sealant beads inline, regardless of surface finish or color.
High-speed 2D Laser Profiler
LJ-V7000 series

Unlike triangulation sensors, interferometers can measure small parts in confined spaces without blind spots or unstable data.
3D Interference Measurement Sensor
WI-5000 series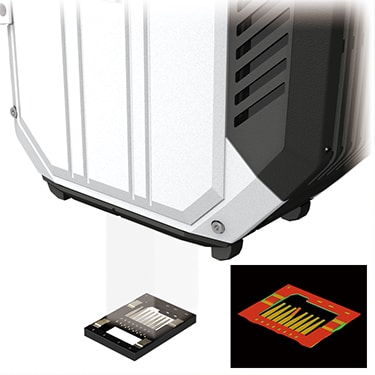 Measure small part dimensions inline with pattern projection measurement heads. Projection from both sides reduces dead zones.
Inline 3D Inspection
3D Vision series