Height / Step Height
Height and height difference measurements can be performed with 1D, 2D, or 3D sensors. The best choice for an application will depend on the target material, how consistently it's positioned, and the surrounding environment. Check out some options for height measurement below, or request a free consultation with a local measurement expert.
View Catalog

High-speed laser displacement sensors can check for valve float without touching the valve head.
Ultra High-Speed/High-Accuracy Laser Displacement Sensor
LK-G5000 series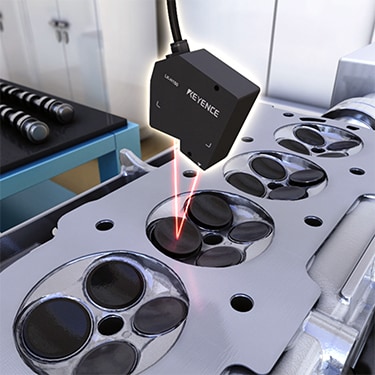 Small diameter heads allow for precise positioning of parts in tight areas.
Confocal Displacement Sensor
CL-3000 series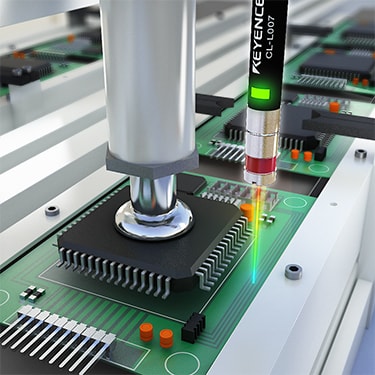 2D laser displacement sensors can measure both width and height, allowing for panel gaps to be accurately measured, regardless of the surface finish or color.
2D/3D Laser Profiler
LJ-X8000 series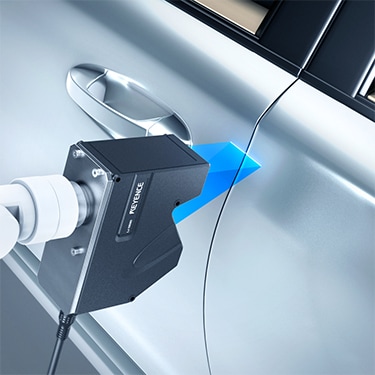 2D Thrubeam sensors allow high-speed dimensional inspections to be taken on the silhouette of a part.
Telecentric Measurement System
TM-X5000 series

Check step heights on machined parts without influence from oil or other surface contamination.
High-Accuracy Digital Contact Sensor
GT2 series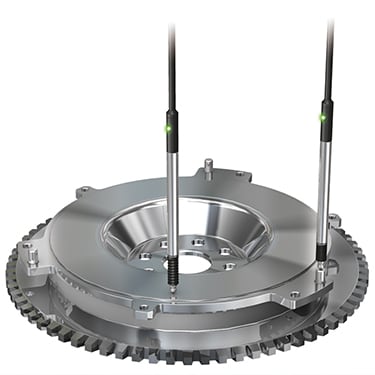 Measure the position and projection of connector terminals simultaneously. Conventionally, two measurement steps were required using an image processing system and a contact sensor. The LJ-X8000 Series can perform both inspections simultaneously. This achieves cost reduction by reducing the amount of installed equipment.
2D/3D Laser Profiler
LJ-X8000 series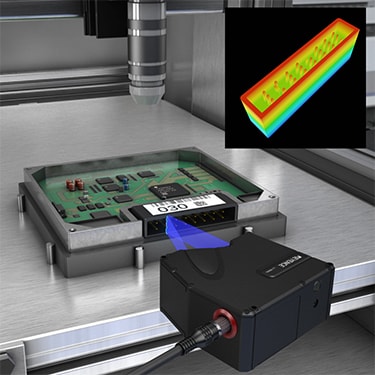 Measure the flatness of the terminals of power modules. The target is detected by its surface and the flatness is measured based on the reference plane calculated with the least squares fitting method. The errors caused by the tilted positions of targets can be canceled, which ensures accurate inspection.
2D/3D Laser Profiler
LJ-X8000 series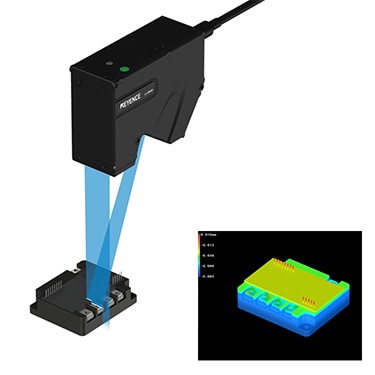 Check the tilt of the elements after bonding. The CL-3000 Series uses the multi-color confocal method that enables coaxial measurement. No matter whether the target surfaces are specular or rough, they can be measured in the same setting, which achieves easy and highly accurate inspection.
Confocal Displacement Sensor
CL-3000 series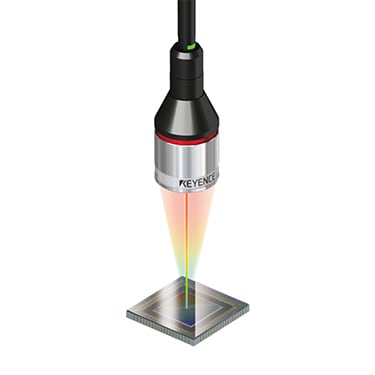 Inspect motor height after powder welding using the LJ-X8000 Series. The 3D laser profiler provides reliable 100% inspection with its high speed and measurement stability.
2D/3D Laser Profiler
LJ-X8000 series