Surface roughness terminology
Learn the keywords related to surface roughness used in JIS B 0601.
Click a term below to view more.
Average Line
There are 3 types of average lines: Average lines for roughness profiles, average lines for waviness profiles, and average lines for primary profiles, all of which are cuves.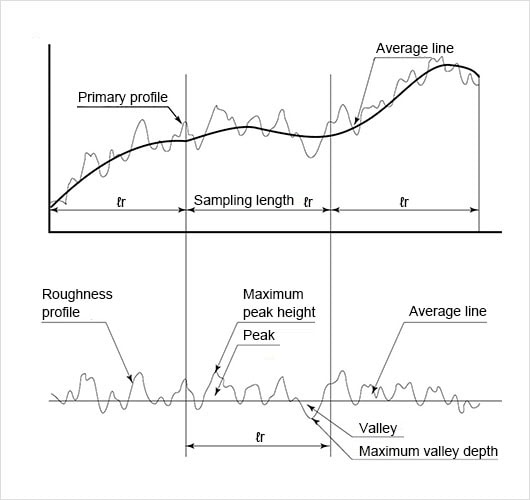 Related words