Training & Development
Our people development policy is simple - "Our people learn best by doing". We entrust the role and opportunities to each new hire from the entry-level and we provide world-class training and on the job learning to do this.
Comprehensive new hire training
We have an in-house training program that develops our entry-level new hires into business professionals! It is aligned with both classroom-style and practical training followed by on-the-job training with experienced sales mentors. This training continues to improve and accumulate your skills!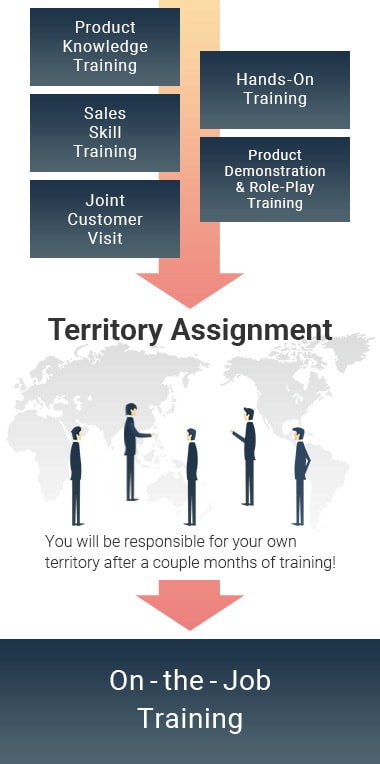 On-the-job training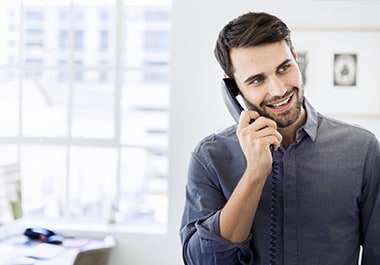 On-the-job training is a core element of the KEYENCE career development program. This supports our policy, "Our people learn best by doing".
The purpose of the on-the-job development period is to apply what you learned in classroom training to the actual job, identify areas for improvement and seek advice, and then improve and refine your skills as this cycle continues. There are many opportunities for you to have on-the-job learning at new hire training and after your territory assignment. All employees are here to support your growth - at your assigned office and at HQ.
CEO of your territory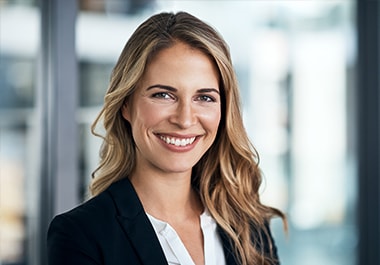 You will be assigned to your own territory as a Technical Sales Professional after a few months of our comprehensive new hire training. In your protected territory, you will be responsible for:
Business Development
Consultative Customer Visits
Market Analysis
And Everything In-Between
This means you will have a chance to develop a vast array of skills.
Continuous development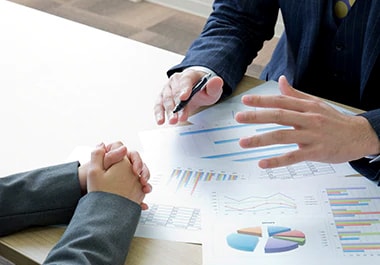 The training doesn't end after the new hire program and you will continue to improve your skills in many different ways, such as sales skills, leadership development, management training, and so on. There will continuously be a chance to develop yourself at KEYENCE.
Promote from within
Our directors and managers have developed their career at KEYENCE under our promote-from-within development policy. This means they went through the same training and experiences as you will and are well-suited to provide advice and assist in your career development.
There are many options to advance your career at KEYENCE and the opportunity for management will develop your career even more.