Technical Sales
As a KEYENCE Entry-Level Technical Sales Professional you will become a product expert for one of our specific product divisions, within a protected sales territory. For this territory you will have the autonomy to manage as you see fit, within your first year of joining us.
Before putting you in charge of your territory, we provide world-class product and sales training at our headquarters in Chicago followed by an on-the-job mentorship program to get you acclimated to your sales office, territory, and customers. At KEYENCE, not only is our training program paid, we also provide housing and a rental car for the duration of your classroom training for those not local to Chicago. Classroom training typically lasts between 6-12 weeks depending on the product line you are hired for.
What will a typical week look like?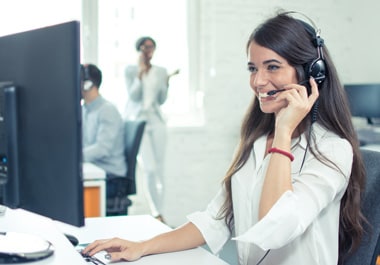 Two days a week you will work in your local sales office to follow up on leads and book customer appointments as well as collaborate with your peers to information share, build your sales skill, and meet with your manager.
Three days a week you will take your demonstration unit on site to visit your customers so you see their physical facility and show them how our products can add value to their applications. During your time on site with customers you will have the opportunity to build relationships, understand their needs, and provide consultative solutions to their challenges.
What does it take to be successful in this role?
KEYENCE Technical Sales Professionals have a natural curiosity to learn about customer's challenges and help educate them on technology that can make their process or their job easier and more efficient. Our sales teams are passionate about our products, solving customer's problems, and expanding our market share together as a company.
We hire fresh graduates from a wide variety of majors who are eager to pursue a career in sales. For some product lines, no technical degree is required; for others, it can be really beneficial. What's important to KEYENCE is that our sales professionals enjoy technology to some degree and have the ability to learn our products through our extensive product and sales training.
High performing sales professionals always want to continue learning and grow in their career. Fortunately, there is endless opportunity for advancement at KEYENCE and we only promote from within! Management opportunities can come as early as 3 years into your career.