Height Control of a Steel Sheet
CASE

Steel
Check the sagging of steel sheets to adjust the mandrel rotation automatically. This prevents top mark flaws caused by slipping.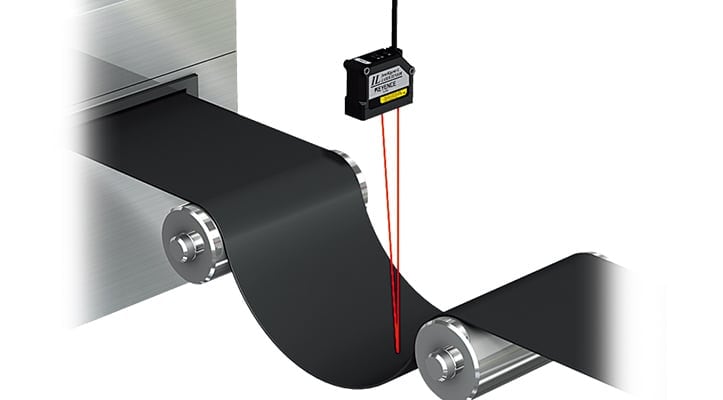 Connect to IoT
The optimum amount of sagging varies depending on the product type.
Automatic feedback of these values during product type changeovers will save time spent changing settings.
Managing the measured values and other data from the equipment on the same platform is useful for management of the whole behavior.
Related product

IL Series

The following data can be obtained.
| | |
| --- | --- |
| Process data | Amount of sagging, judgment output (High, Low, Go), and alarm output |
| Diagnosis service data | Self-diagnosis status of the measurement system (errors, etc.) |