Process Management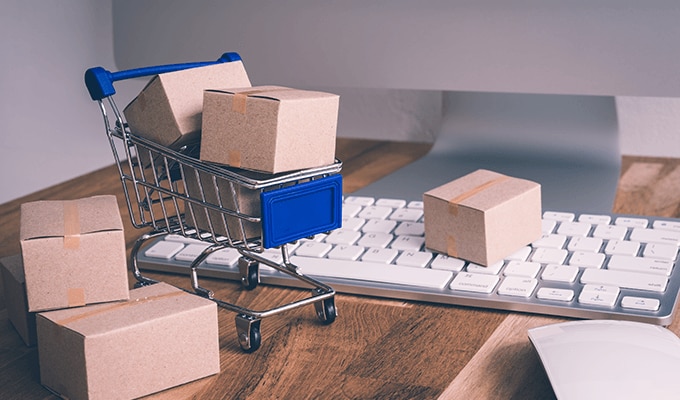 Even if you want to make improvements to the worksite, you cannot attempt to implement measures for those improvements if you do not know where there is room for improvement or if you do not know what the problems are. In order to make clear what should be improved at the logistics worksite, results must be collected and feedback provided on who was doing what, where, when, and in what part of the process from receiving to shipping. This is process management. This section explains why this process management is necessary for improving logistics worksites and how to make process management possible.
Process Management to Improve Quality and Accuracy
Problems related to logistics quality and accuracy, such as mistaken shipments, shipping delays, picking the wrong goods to ship, mistakes on forms, system errors, and accidents, happen at any worksite with a certain probability. Therefore, it is important to know what is happening at your own worksite.
You must determine when, where, and at what kind of time problems occur in the work flow from receiving to shipping. Refining the causes of these problems, whether they are human errors, problems in the system, or problems in the working environment like the design of the layout or traffic flow, can be first understood by collecting results.
If you collect results and understand the issues at the worksite from the obtained data, the direction of improvement measures can be seen naturally. Then taking specific measures will lead to improvements.
Continuous Improvements with the PDCA Cycle
In process improvements, it is important to obtain feedback on how effective an improvement measure is and if there are problems when a measure does not lead to a sufficient improvement. It is also important to keep reviewing the methods of those measures and their accuracy. Process management to increase logistics quality and accuracy is not finished by implementing improvement measures. Those improvement measures are the beginning and following through with the PDCA cycle is the real process management.
Methods for Collecting Results and Related Issues
As a method to collect results, the manager at the worksite can record on the start and end times of work on the prescribed form and write daily reports about the condition of work and the worksite when problems occur. However, methods that rely on human labor in this way are ineffective because workers cannot concentrate on their real work and they must constantly interrupt the work at the worksite.
And having the worksite manager enter reports created by hand on a PC is duplicate labor that creates further inefficiency. In addition, human errors will also occur such as omissions and mistakes. So the degree of accuracy and exactness of the collected results cannot be guaranteed, and there is a risk that the results will not help in determining the issues.
There are still other issues in collecting results by human labor. One point is the time lag from writing the results to when feedback can be provided. This can lead to issues where emergency problems cannot be handled because a prompt response is not possible when the problem occurs.
Collecting Results in Real-Time Using Handheld Computers
To overcome the weaknesses in process management that relies on humans, it is essential to adopt a system that automates results collection using handheld computers. Each time a product is picked, inspected, and verified, a handheld computer automatically records the time at the start and end of work and the progress of the work every second. The read data can also be sent to a PC through a wireless LAN so that results can be checked in real-time and there is no waste in collecting results by human labor.
The progress status can be graphed by instruction number and by process based on the collected data, so it can be understood at a glance when work delays and mistakes occur and at which worksite. This makes it easy to identify processes that are the cause of problems. And because these results are not entered manually, there is no room for mistakes to occur in writing or copy results due to misunderstandings and misconceptions. Handheld computers used in regular work can accomplish a second goal by being a powerful tool for use in process management.
What Can Be Accomplished by Adopting Handheld Computers