Detection based on "Light"
Features of Cameras with Built-in Laser Sensors
Sometimes sensors cannot be mounted directly above targets, the target position shifts, or the target is tilted. By using a camera with a built-in laser sensor, a single device is able to solve various detection problems by utilizing functions such as mounting angle correction, target position correction, and real-time target tilt correction.
Features
Tilt correction function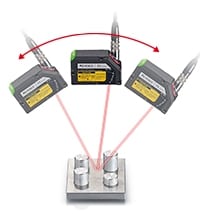 Corrects tilting of the sensor or equipment. By simply registering a surface to act as a standard reference, height can be detected accurately, even if the sensor is tilted.
Before tilt correction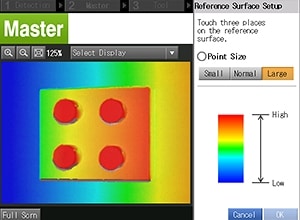 After tilt correction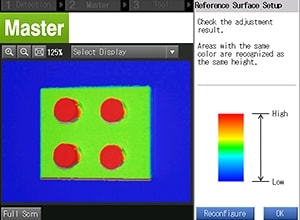 Position correction function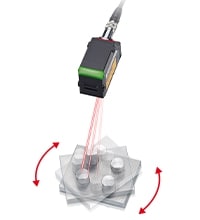 Stable detection is possible even if the target object is out of position or misaligned. The time and effort used to fix the target object's position for the sensor is reduced.
Before position correction
After position correction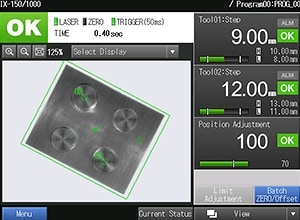 Real-time tilt correction function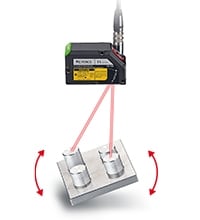 Even if the target object is tilted, the tilt angle can be corrected for the specified point. Because correction is applied for each individual detection, stable height detection is possible.
Before position correction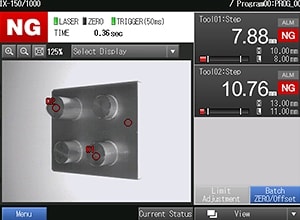 After position correction