Detection based on "Light"
Type of Fiber Optic Sensors/Fiber Unit
Classification
Fiber units have many variations. Because the fiber does not house any of the electronic components, there are very few limitations on size and shape. The following is a classification example of KEYENCE's fiber units (FU Series).
Standard/Simple Mounting
Threaded and Hex-shaped Fibers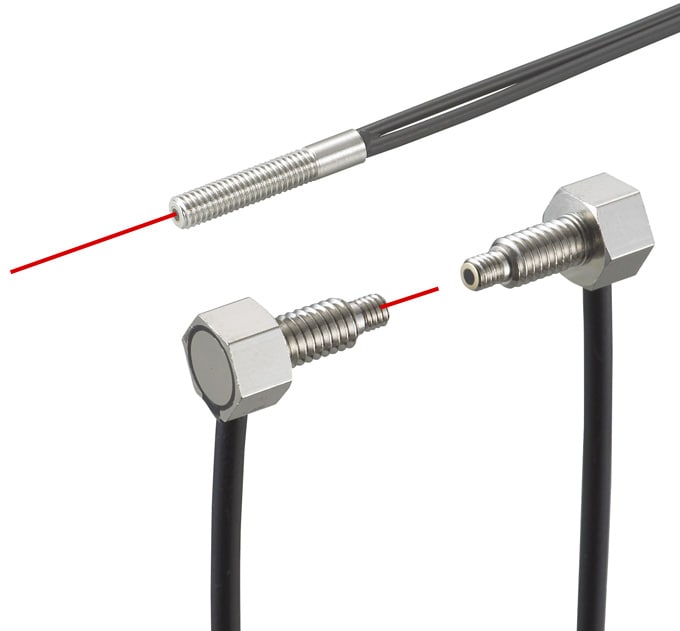 Threaded for easy mounting onto brackets and machine equipment.
Cylindrical (Set Screw Installation)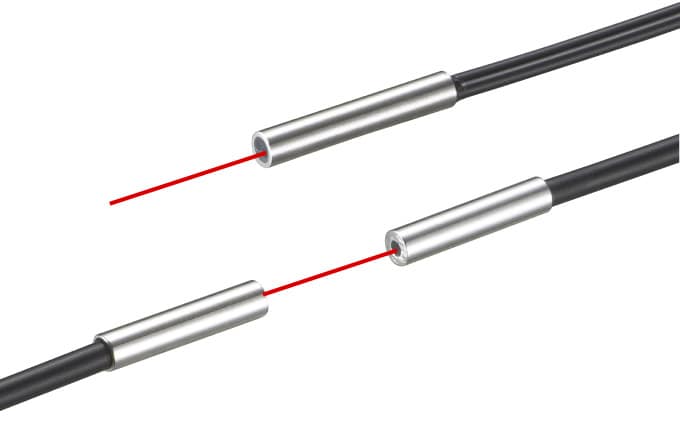 Suitable for installation in locations where space is limited. Installed by drilling a hole and using a set screw
Integrated bracket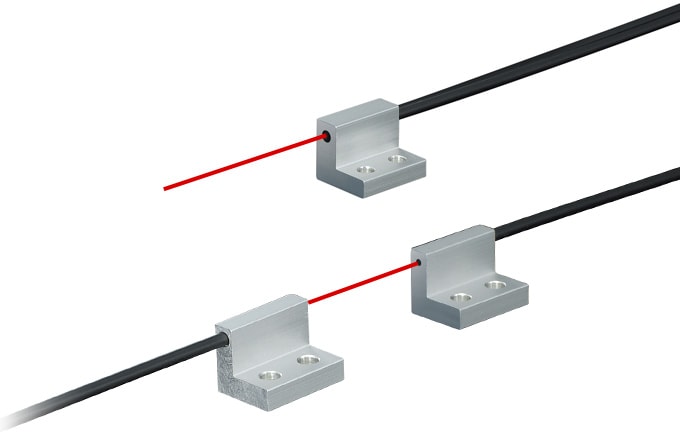 The sensor is integrated into an L‑shaped bracket, which simplifies installation.
Small Spot/Focused Beam
Small Spot Reflective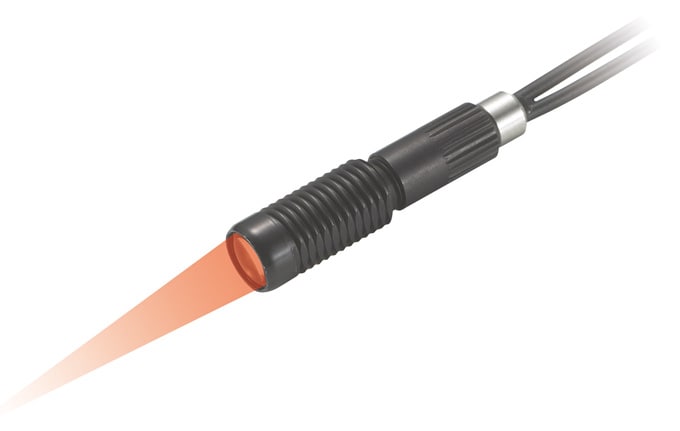 Great for small object detection. Spot size and focal distance are adjustable, so there is no need to change the distance between the sensor and the target.
Focused Beam/High power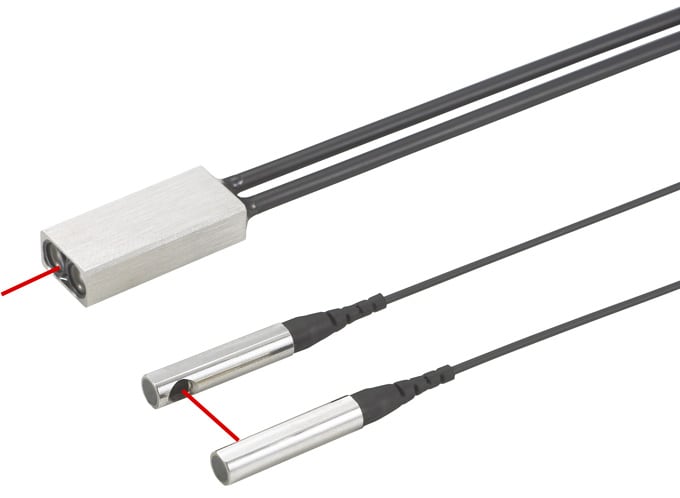 Use of a lens reduces the field of view based on the aperture angle. This narrow beam helps avoid deflection and is suitable for detecting objects at longer distances.
Transparent object detection
Retro-reflective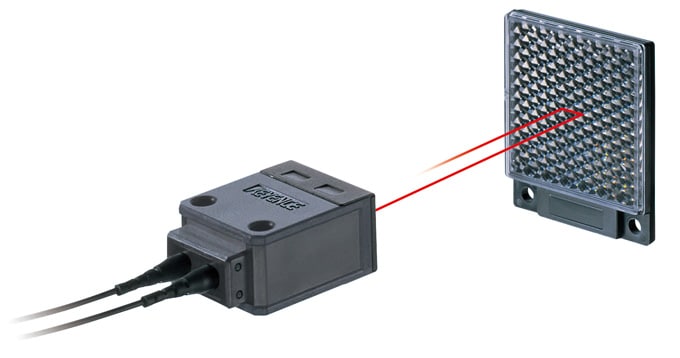 Effective for detecting transparent objects. The beam passes through the (transparent) target twice, so light attenuation increases.
Definite-reflective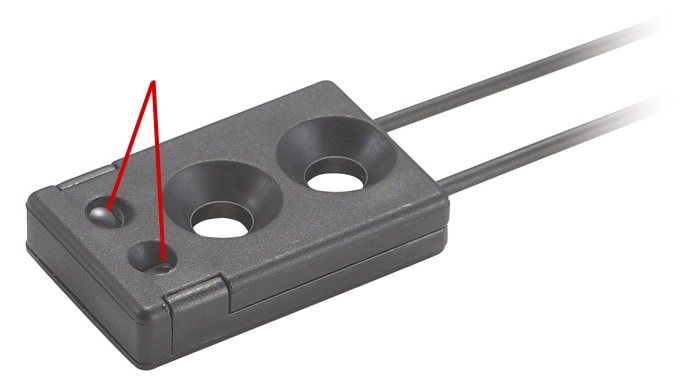 Detects within a fixed range. Reduces background effects and features a space‑saving, thin profile design.
Small space
Flat Bracket Fibers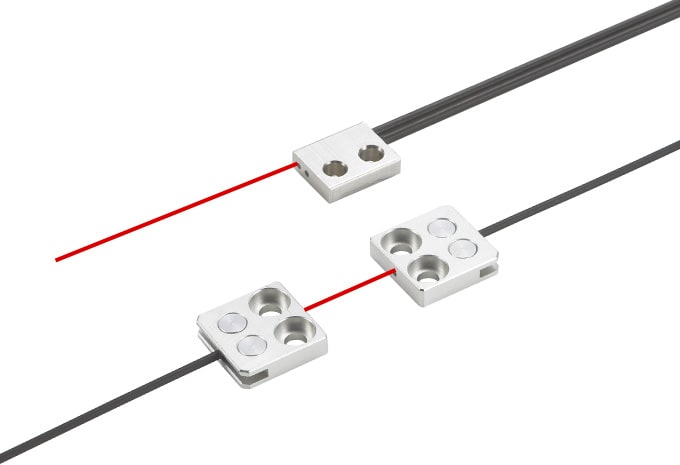 This thin profile sensor comes with mounting holes for installation where space is limited.
Sleeve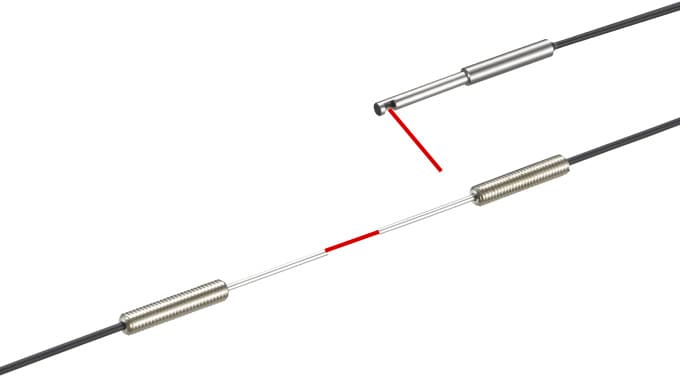 The thin sleeve design eliminates problems caused by limited mounting space and allows the sensor to be placed closer to the target. Lineup includes side‑view and bendable sleeve types.
Environment-proof
Oil/Chemical Resistant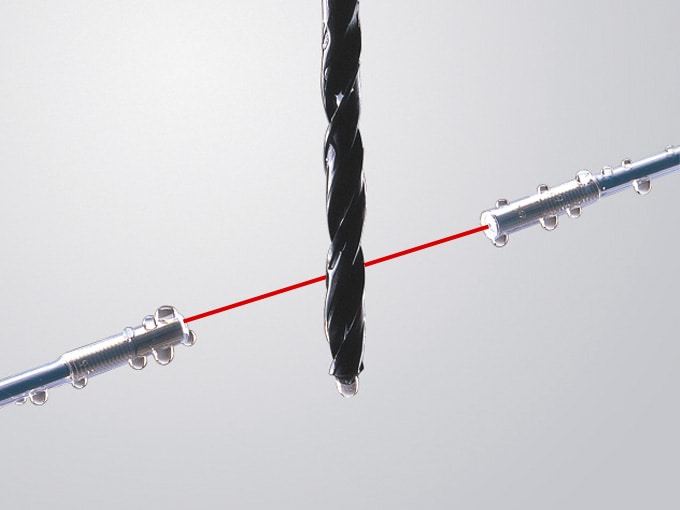 The fluorocarbon resin coating allows these fibers to be used in almost any environment, including oil or chemical‑splash conditions.
High-flex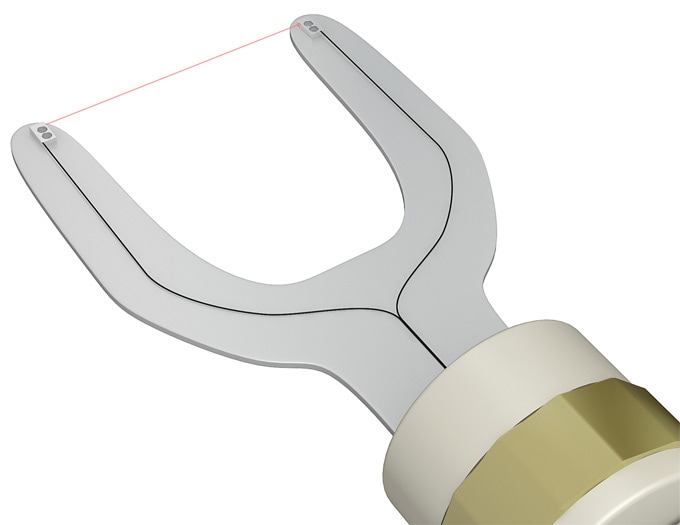 Provides higher flexibility than an electric wire. Resistant to 30 million bends!
Heat Resistant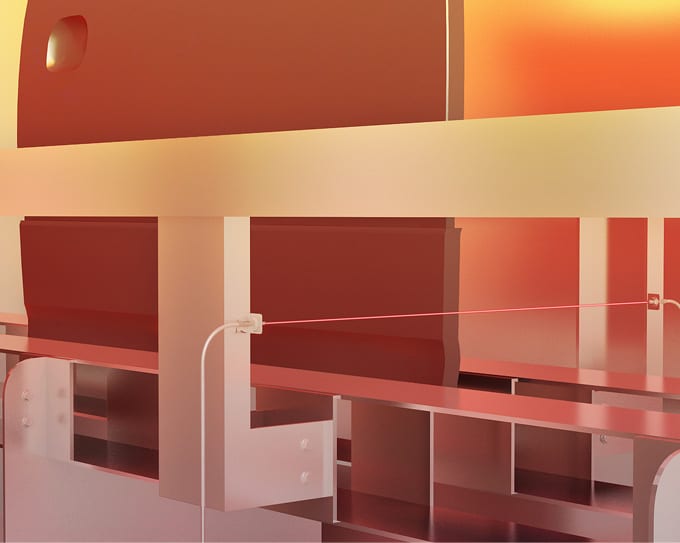 Ideal for use in high temperature applications. Withstands temperatures up to 350°C 662°F.
Dedicated application
Area
The wide-area beam is ideal for applications where there is variance in target position and for detecting multiple shapes or moving targets.
Liquid-level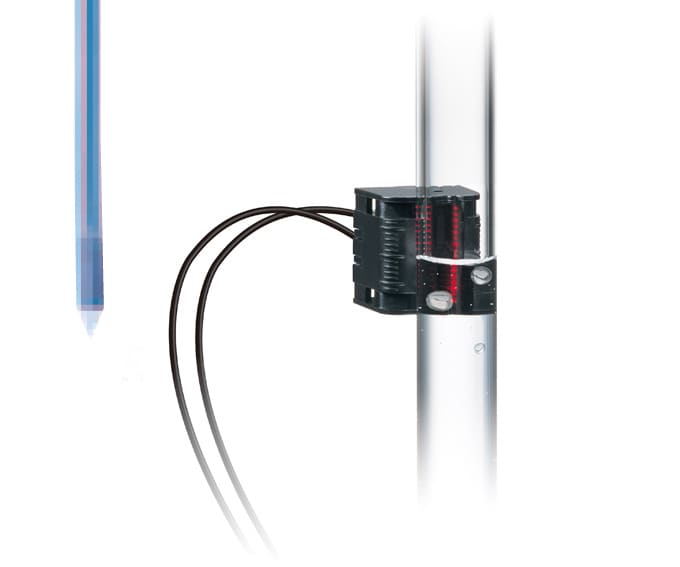 Accurate liquid level detection sensors are available in transparent tube-mount or immersion type models.
Vacuums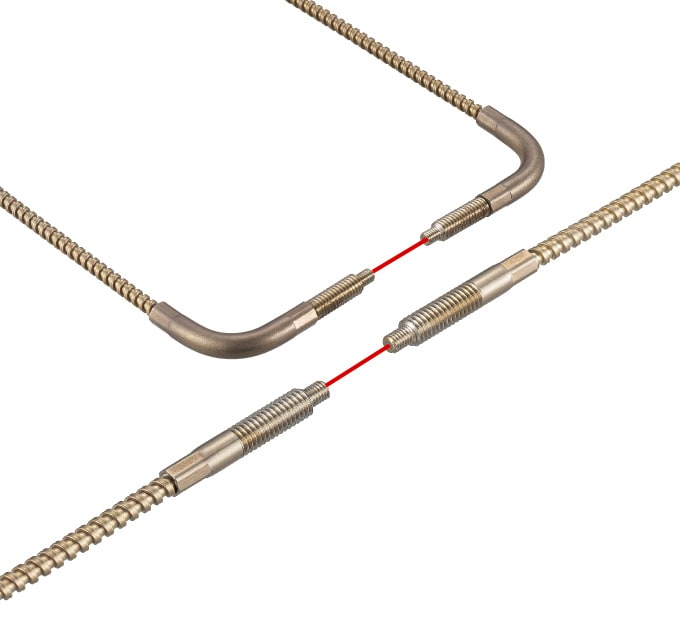 Can be used in vacuum and high temperature environment.