Detection based on "Camera Images"
Features and Strengths of Vision Sensors
So far, we have learned that vision sensors offer a high degree of freedom and just one of them can be used in place of multiple conventional sensors for a variety of applications. This section explains one of vision sensors' main features: surface analysis.
Features
Detect not only single "points", but entire surfaces
Advantage: Detecting multiple points with a single sensor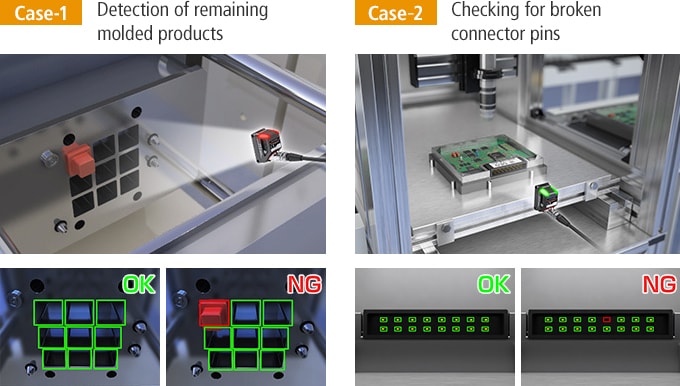 Multiple tools can be used simultaneously on a captured image, which addresses a variety of common production issues:

・Detecting multiple targets
・Detecting multiple items on each target
・Changing the detection target

The above issues can all be solved with a single sensor.
Tools can also be added at a later date, which makes it possible to support inspection changes with simple settings changes.
Click here to learn more about the various inspections that can be performed.