Detection based on "Light"
Features and advantages of Photoelectric Sensor
Photoelectric sensors emit light from a transmitter. Detection is based on how much or how little of this light makes it to the reciever. This section explains the features of photoelectric sensors.
Features
Non-contact detection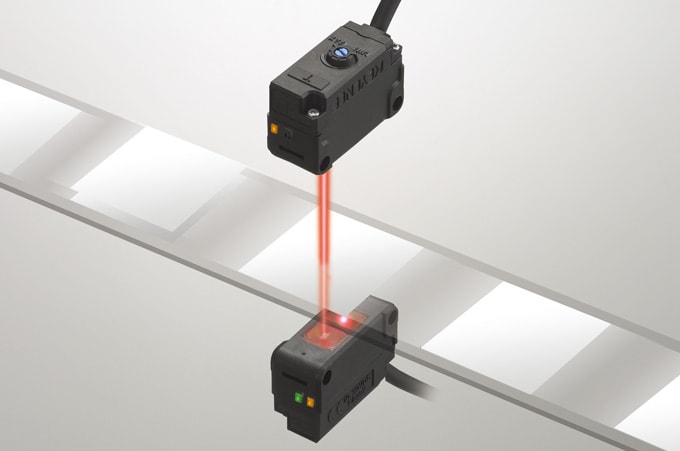 Since detection is possible without contact, there will be no damage to targets. The sensor itself will not be damaged either, ensuring long service life and maintenance-free operation.
Almost all materials detectable
Since the sensor either detects targets based on the reflectivity or the quantity of interrupted light, almost all kinds of materials are detectable. This includes glass, metal, plastic, wood, and liquid.
Long detecting distance
Photoelectric Sensors are generally high power and allow long-range detection.
Tip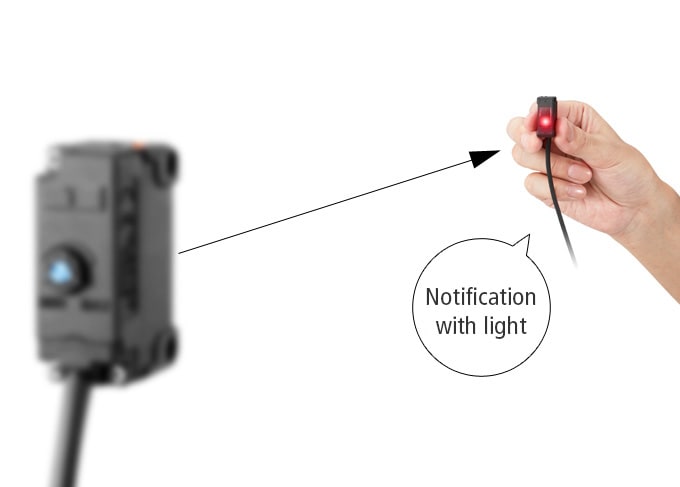 KEYENCE's PZ-G Series has built-in "Alignment indicators" that are obvious, even from long distances. When the optical axes are aligned, the Alignment indicator illuminates on the receiver. The light can be seen clearly even from a long distance so a single operator can align the sensors easily and quickly.