This is a series of fiber optic sensor heads designed to be connected to a fiber optic sensor amplifier. The FU Series offers a wide variety of options including thrubeam, reflective, retro-reflective and definite reflective sensing heads. Additional options include those with high environmental resistance, integrated brackets, and those designed specifically to detect difficult targets.
Features
Hex-shaped Heads
Easy, trouble-free mounting. Unbreakable fiber exits the housing at a right angle, like a periscope.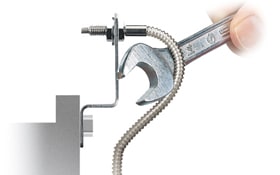 ToughFlex Heads
A flexible stainless steel jacket protects the fiber from daily wear.
Wide Area Heads
With the addition of the new array sensor, the FU Series can now be used in an even wider range of applications.
Small Beam Spot Heads
Simplifies setup and helps reduce installation time.
Thin Sleeve Heads
Thin sleeve, thrubeam type for use in tight locations.
High-flex Heads
High-flex, reflective type provides higher flexibility than an electrical wire.
Narrow Beam Heads
Long-distance, side-view type. High-power unit with a side-view lens built in.
Heat Resistant Heads
Heat resistant fiber type. Resists temperatures up to 350 ℃ (+662 ℉)
Liquid Level Heads
ToughFlex tube-mountable liquid level detection type.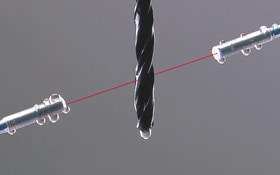 Long Distance Heads
ULTRA long detecting distance up to 900 mm (FU-61), 1800 mm (FU-71).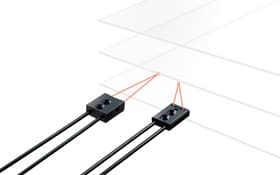 Semiconductor/Liquid Crystal Detection Heads
Long detecting distance, definite-reflective type. Suitable for circuit board deflection detection and wafer mapping.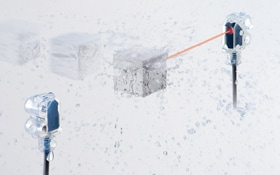 Environment-proof Fiber Unit Heads
Water, Chemical & Oil Resistant Environment-Proof Fiber Units