Meandering and edge position measurement with a thrubeam-type sensor
Example Application: Meandering measurement of rubber sheets
Optimal measurement system
Thrubeam Optical Micrometer
Edge position and target fluctuations are measured for objects within the beam.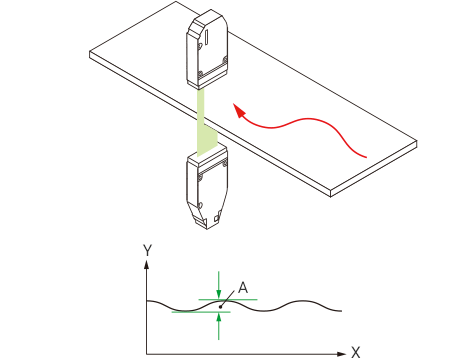 KEY POINTS
The detection threshold can be manually adjusted to allow for stable measurements even for transparent targets.
1D Telecentric Optical Method.
Long service life design that is free of moving parts.
Fastest sampling rate in its class at 16 kHz.