Eccentricity measurement with a reflectance-type sensor
Example Application: Eccentricity measurement of high-precision rollers
Optimal measurement system
Triangulation Laser Displacement Sensor
The laser is pointed at the apex of the circle to capture fluctuations in distance through high-speed sampling.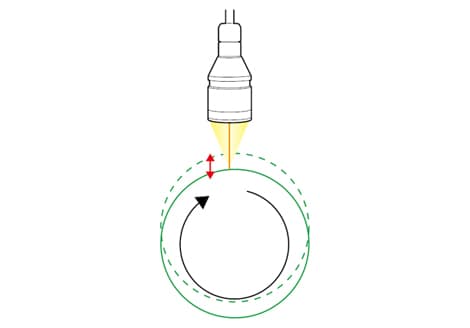 KEY POINTS
Measurement must be performed at a sampling rate of at least ten times the rotation speed.
Errors increase as the shaft diameter decreases because the apex position shifts to the left or right due to eccentricity.