Measurement of surface run-out of rotating object
Example Application: Run-out measurement of HDD surface
Optimal measurement system
Laser Displacement Sensor
Laser displacement sensors can be used to measure the oscillation at a single point on a targets surface.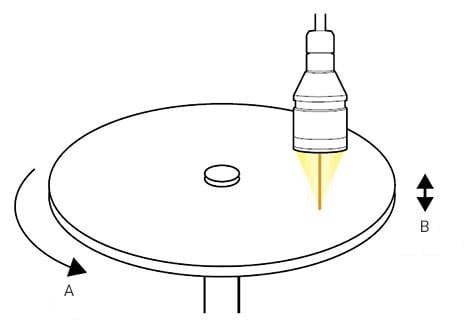 KEY POINTS
Vibration amplitude increases the further away from the targets center of rotation, which makes fluctuations in height easier to capture.
Vibration measurements must be performed at a sampling rate of at least ten times the targets oscillation frequency.