Measurement 1

Laser Displacement Sensor

Warpage and Flatness are measured by calculating the height difference obtained by multiple sensor heads at different locations on the part.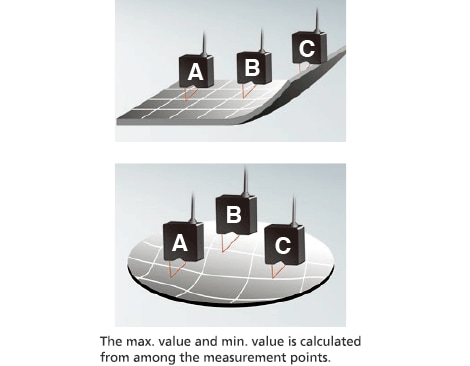 KEY POINTS
Measurement errors caused by chattering when the sensor heads move does not occur.
Because the sensor heads are not moved, inspection cycle times are fast.
No mechanism for moving the sensor head is required.
LK-G Series
Triangulation Method.
World's fastest sampling rate 392 kHz.
12 sensor heads can be connected.
Click here for more information.
SI Series
Spectral Interference Method
Ultra-high resolution of 1 nm
2 mm microprocess sensor head
Click here for more information.