Measuring Flatness
When measuring flatness, you are checking for unevenness in the surface, to see how precisely flat a surface is.
The most protruding part and the most concaved part must be at a specific distance between two planes that are separated vertically.
Sample Drawings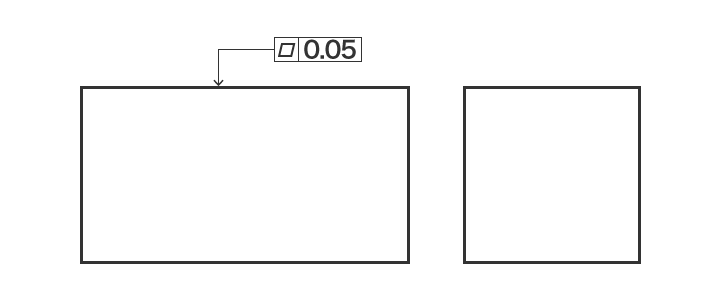 Using a Dial Gauge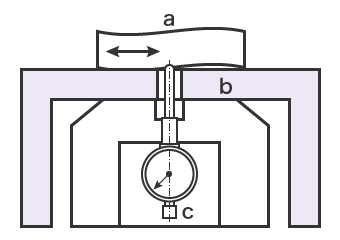 Place the target on the precision plane table and secure it in place. Set the dial gauge so that its measuring part comes into contact with the measurement surface.
Move the target so that the measurement surface is evenly measured, and read the dial gauge values.
The largest deviation value is the flatness.
DISADVANTAGES
The measured values may change depending on any changes in the measurement points, since the measurement points change depending on how you move the target. Therefore, it is difficult to obtain stable measured values.
Using a Coordinate Measuring Machine (CMM)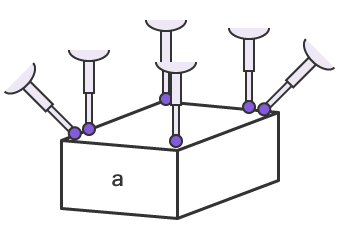 Put the stylus on four or more points for point measurement of flatness.
Increasing the number of measurement points enables precise, stable measurement even for wide measurement ranges.
Measurement screen

a

Flatness measurement result