Measuring the Profile Tolerance of Line
When measuring the distortion in the profile tolerance of a line (line element that appears on the cross-section of a surface), you are checking whether a designed part has its curvature made to the specified design. The line of the cross-section that cuts through the specified curved surface must be within the size tolerance zone (tolerance zone).
Sample Drawings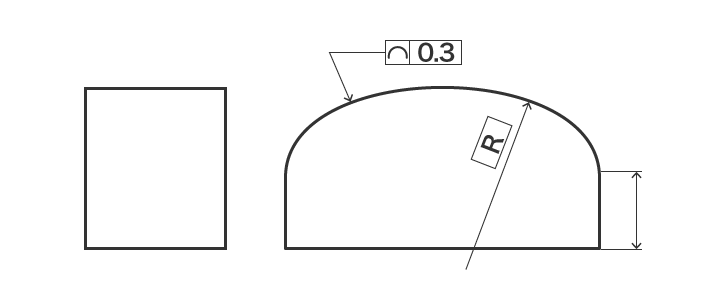 Using an Optical Comparator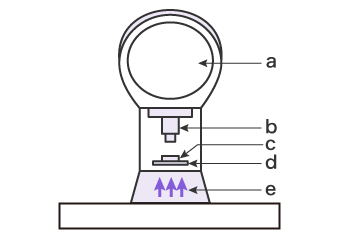 Prepare a trace sheet with envelope lines drawn to indicate the range of the standard, with the center line being a theoretically exact radius.
Attach the trace sheet to the screen, and emit light on the target placed on the XY glass table. Compare the radius of curvature of the target projected on the screen with the radius of curvature drawn on the trace sheet to check whether it is within the tolerance zone.
DISADVANTAGES
Positioning the target and determining the point of origin take time. Tracing by hand is also time-consuming.
The measurement results can be affected by focusing, and with the direction and intensity light as it hits the target can change how the edges appear, causing an error in measurement.
Using a Coordinate Measuring Machine (CMM)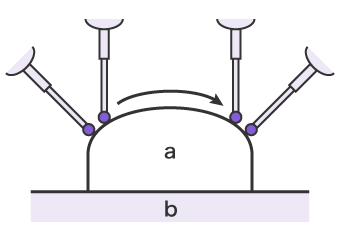 The reference element (plane) can be set and the deviation from the target element (plane) can be measured just by putting the stylus on their respective measurement points, which offer quick, stable measurement with high accuracy.