Measuring Cylindricity
Cylindricity specifies the roundness and straightness of a form. When measuring cylindricity, you are checking for distortion in the cylinder, to verify the accuracy of its cylindrical form.
Sample Drawings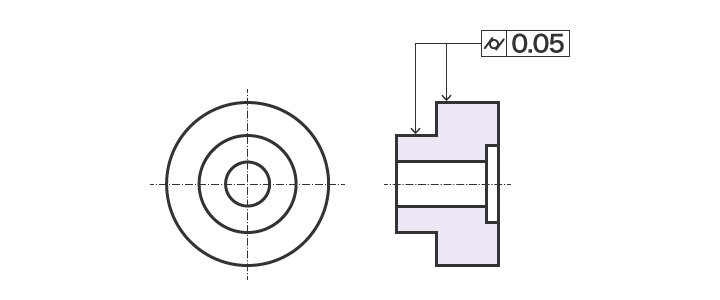 Using a Roundness Measuring Instrument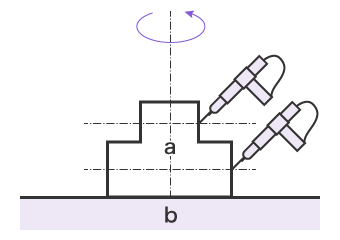 Firmly set the target in place on the rotary table of the roundness measuring instrument. Put the stylus on the target, rotate the rotary table, and measure the measurement points.
If the target is large, secure the table in place and rotate the stylus or move it up or down.
DISADVANTAGES
Due to the limited movable range of the stylus, measuring large targets can be difficult.
As the roundness measuring instrument is a dedicated measuring device for measuring roundness and cylindricity, another measuring machine is needed to measure targets with any other geometric characteristics.
Using a Coordinate Measuring Machine (CMM)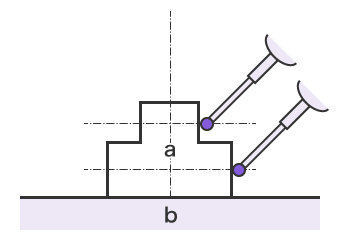 Using point measurement, measure four or more locations on the surface of the target to complete the measurement.
The stylus position can be changed to measure the target at any angle or in any location.
One coordinate measuring machine supports the measurement of various geometric characteristics.
Measurement screen

a

Cylindricity measurement result