Measuring Parallelism
The parallelism requirement specifies that two lines or planes are parallel.
While it may appear to be similar to flatness, the measurement of straightness involves a datum (reference plane or line), and as such a datum plane is secured to the surface plate when measuring.
Sample Drawings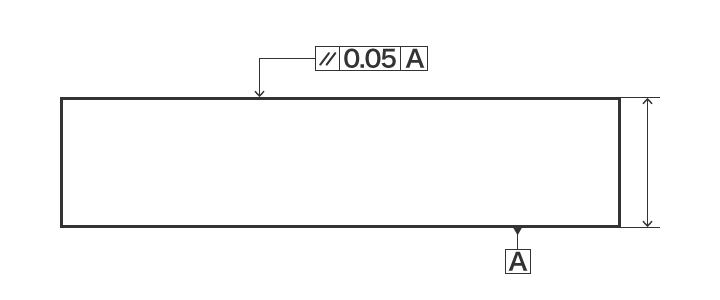 Using a Dial Gauge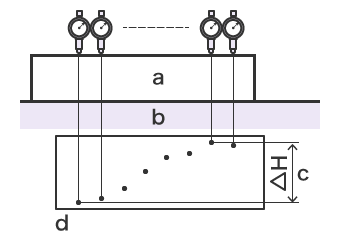 Secure the target in place on the surface plate. Move the target or height gauge straight forward to perform measurement. The difference between the largest measured value (highest height) and the smallest measured value (lowest height) is the parallelism value.
DISADVANTAGES
Because the measurement is done in a line, multiple points must be measured. If the target is a non-rigid part (such as soft resin or rubber product), the load of the stylus (measurement pressure) can cause the measurement surface to deform, possibly preventing accurate measurement.
Additionally, targets whose reference plane cannot be properly fixed to the surface plate are difficult to measure.
Using a Coordinate Measuring Machine (CMM)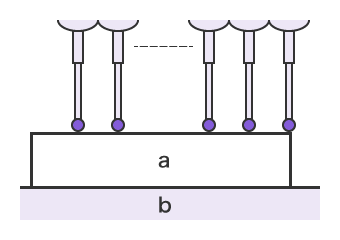 Put the stylus on four points on the target to perform measurement. The stylus only comes into light contact, which enables accurate measurement without deforming non-rigid targets.
The stylus can also be put on the target at different angles and locations, which makes both the measurement and the setting of reference elements easy even for targets that cannot be properly secured to the surface plate.
Measurement screen

a

Parallelism measurement result

b

Target element (plane)

c

Reference element (plane)