History of Machine Vision : Traceability
The demands on quality management in manufacturing tend to increase year to year. To make sure that companies can always supply products that are reassuring to users, many techniques are being adopted to manage when, where, and who created those products. This document introduces the current state of traceability and how it differs in various industries.
What is Traceability?
Traceability is the ability to verify the history, location, or application of an item.
This allows tracing what ingredients were used and where it was purchased from to where, when, and how something was produced. Traceability can also be referred to as the history used to follow the process information (including the production history of the maker and the distribution history of the distributor) for products such as food, machine-made goods, and pharmaceuticals until they are received by the consumer.
Traceability also serves to prevent defects and as a mechanism to prevent mistakes during production. For example, when a product defect is discovered in a certain production process, a mechanism must be created so those defects do not feed into later processes. At this step, it is crucial to understand what kind of defect occurred and what improvements were implemented to solve the issue. Traceability is becoming indispensable as a system for management and operation that makes it possible to accurately understand process information, and also to increase quality, reduce costs, and guarantee safety.
The process of traceability
Production stage
Record / save
*At the production stage, only shipping information is recorded/saved
When
Where to
What
How many
Distribution stage
| | |
| --- | --- |
| When | When |
| Where from | Where to |
| What | What |
| How many | How many |
Retail sales stage
Record / save
*At the retail sales stage, only receipt of goods information is recorded/saved
When
Where from
What
How many
Traceability methods
Traceability systems have many types of methods to track products. The idea is to track a product with an identification symbol coded onto it, which communicates the identity of the product.
The main methods of identification include:
Letter/numbers and paper documents
Barcodes and paper media
2D barcodes and paper media
Electronic identification (RFID and IC tags)
Each method has technical and economic advantages and disadvantages, so the optimal traceability method must be selected carefully for the target item. The functionality of traceability methods also continue to advance through the progress of information management technologies.
Food traceability and expiration date management
Not responding to traceability is a serious issue that increases business risk and erodes trust in corporate brands. In particular, the food industry manufactures products that are made for human consumption. Due to cases of bacterial contamination and other food born diseases, extreme care and management are becoming major issues for producers, distributors, and food manufactures to ensure safety and peace of mind.
Legislation is also being put into place in this industry. In addition to date of manufacture and lot number, three expiration date management functions have been implemented. The stock by date, ship by date, and best by date, have been systemized. This way, risk factors are thoroughly managed and manufacturers can control inventory of products that are near their ship by date or best by date so they cannot be stocked or shipped.
Expiration date inspection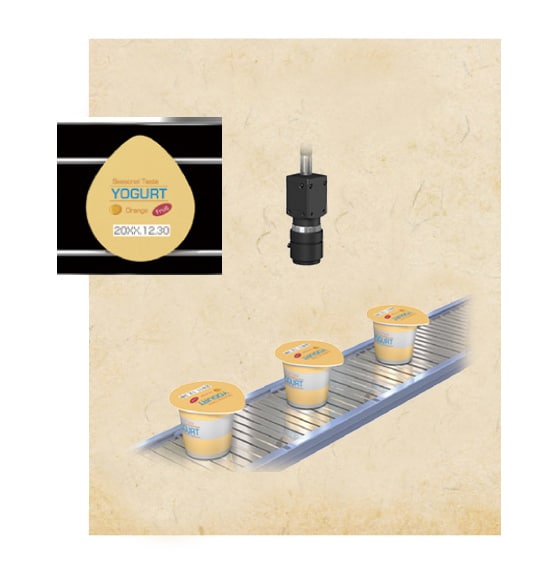 Automobile traceability
Similar to the food industry, absolute safety directly connected to human lives is demanded in the automotive industry. Automobiles are not just built; when a severe accident occurs, manufacturing data must be promptly publicized, a recall implemented, and the cause traced to prevent further accidents. Automobile manufacturers and parts suppliers are beginning to actively use 2D barcodes and RFID as tools to manage the manufacturing history in the production and assembly processes.
As an example, for airbag related components installed in an automobile, saving a work history is required that can identify the serial numbers of the components used in a single automobile. By recording the serial number of components, the work status, and the inspection results in the manufacturing/assembling processes, it makes follow-up reviews possible. The system also detects fluctuations in operating load by wear of machines and tools from production line equipment monitoring. It can then perform adaptive control to track the details of defects per process and timing with equipment such as automatic inspection machines. Expectations are growing for use as systems that contribute to increased productivity and reliability allow the early detection of problems, decrease shipping mistakes, and shorten delivery periods.
Semiconductor traceability
Falsification of the production region does not only happen with foods. Fake IC chips in the semiconductor industry are also becoming a real problem. For the identification of semiconductor products, a production lot code (ID) stamp is normally added to the product packaging and are managed so that the manufacturing history of the product can be traced. However, cases of fraud have been recently increasing where the 1 GHz stamp for a semiconductor was modified to falsely display 2 GHz. The World Semiconductor Council (WSC) considers semiconductor authentication and the standardization of quality traceability as measures against fraud to be their most important issues.
The automotive industry, in particular, is extremely sensitive to this problem. If a fake chip finds its way into the ECU (electronic control unit), that automobile may endanger the lives of its driver and passengers. Therefore, direct marking has started being adopted where the semiconductor chip's ID is printed on the product itself instead of on the packaging. Traceability is becoming essential to restore the fundamental performance and reliability of semiconductors that play a core function in our electronics industry, not only in automobiles, but from cell phones to medical devices.
Authentication of code inscription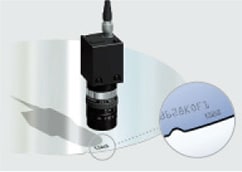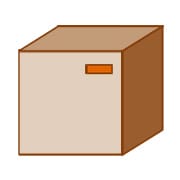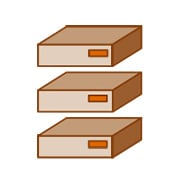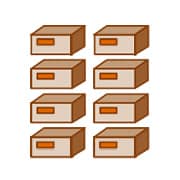 Device storage containers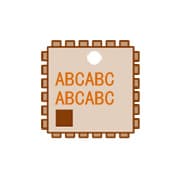 Medical traceability and revisions to the Pharmaceutical Affairs Act
One field where developing traceability is essential is the medical and pharmaceutical industry. Hospitals and pharmacies are using 2D barcodes and IC tags to thoroughly implement medical services safety management that includes product identification, cross-checking usage/dosage, ordering, inventory, and usage records. They are also being used in the medical industry as measures for unauthorized drugs to prevent accidents when administering drugs internally through shots or IV's, and to prevent contamination from expired drugs or drugs that have been recalled.
With revisions to the Pharmaceutical Affairs Act, distribution and manufacturing of pharmaceuticals are being made smarter and more transparent through the standardization of barcode displays. These distribution codes provide information that includes product lot codes and expiration dates on individually packaged drugs and medical products.
The traceability of medicines and smart-medicine benefits
Smart-medicine benefits
Understanding information about all medicines
Tagging all packages of medicine with IC tags and 2D barcodes and managing information such as the country of origin, manufacturer, lot number, and expiration date, along with the history data
Total comprehension of the history data for medicines
Storing and managing the history data from the manufacturer of the medicine until it is delivered to the consumer using an IC tag so that the history up to the time of manufacture can be easily traced
Providing only safe medicines
When a medicine that cannot be identified by the system gets mixed in, it is automatically detected, unauthorized drugs such as expired drugs or recalled products are identified and excluded