Intuitive Vision System
CV-X series
Intuitive Vision System
CV-X series
Making Advanced Inspections Available to Everyone with Just a Few Clicks through Interactive Menus
The CV-X Series is an innovative, user-friendly vision system that uses high-speed cameras to solve inspection applications across all manufacturing industries. The CV-X vision system incorporates cameras and lighting to stably image parts in-line to improve efficiency and ensure quality. Industries served include automotive, electronics, medical, food and packaging, and any process that requires inspection on high-volume parts. Common applications include defect detection and surface inspection, presence of parts and features, assembly verification, vision guided robotics, measurement, and code reading.
Features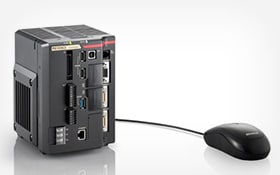 Intuitive, Icon-Driven Vision System Allows Anyone to Setup Reliable Product Inspections
The CV-X Series makes product inspections available to everyone with just a few clicks through Intuitive, interactive menus.
A Full Lineup of the Industry's Fastest Cameras Providing Solutions to the Most Challenging Inspections in Manufacturing
LumiTrax™ cameras and profile lasers for 3D inspection, and area cameras up to 64 megapixel for the highest resolution requirements can be connected to the industry's most powerful 14 core processors.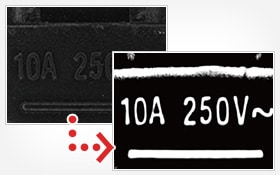 Vision System Lighting and Programming Made Easy
With NEW LumiTrax™ Tuning, anyone can create 3D inspections by simply selecting the best image of your part from a displayed list of choices.