Electronic Device Industry
Components Escaping During LED Taping
In chip LED taping machines, plastic tape is charged with static electricity during roll transfer, and LEDs are charged in the feeder bowl.
When the charged LED is placed in the emboss pocket of the tape, it may jump out or flip over due to repulsion.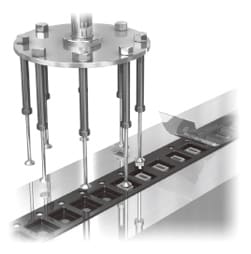 Conventional countermeasures
Handled by workers
Since workers need to address the problem each time, the operating ratio decreases.
Labor costs are high.
Countermeasures with static eliminators (ionizers)
The operating ratio can be improved and labor costs can be reduced.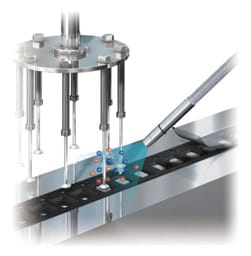 Improvements and Effects
Words from the worksite
Reduced down time
Loss due to down time: $1,000/month x 12 months = $12,000/year