Food & Pharmaceutical Industries
Cam Positioner Malfunction on Pack Transfer Conveyor
When the belt or pulleys (rollers) of the conveyor used for pack transfer are made of resin, they are charged with static electricity by separation or friction. A cam positioner is installed in the conveyor for controlling the speed or amount of transfer. The accumulated charge may cause electrostatic discharge, which makes the cam positioner malfunction.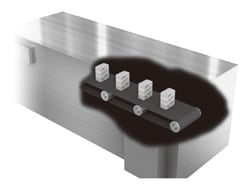 Conventional countermeasures
Handled by workers
Labor costs are high.
Workers cannot constantly address the problem, so the operating ratio decreases.
Countermeasures with static eliminators (ionizers)
The labor and cost for workers can be reduced.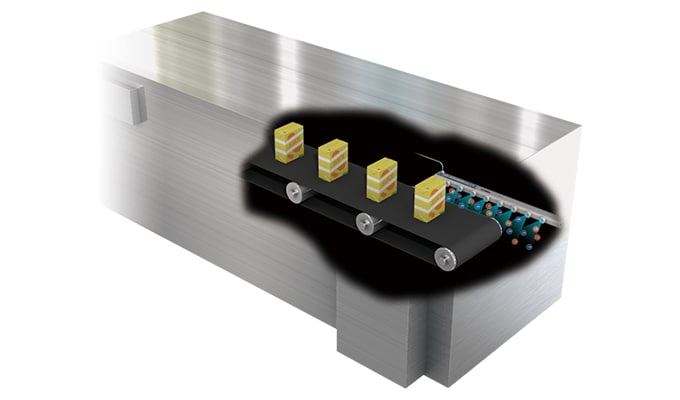 Improvements and Effects
Words from the worksite
Reduced labor cost for work
Labor cost: $20/hour x Single work time of 30 minutes x 8 times/day x 250 days = $20,000/year
In addition, there are other invisible benefits of improved sanitary conditions.