Resin & Film Industries
Misaligned Bonding of Disks
When a master substrate of a DVD (disk with a recording layer) is bonded with a dummy substrate (disk without recording ability), the substrates may repulse each other or adhesive may not be applied uniformly due to the electrostatic charge they carry.
When such substrates are bonded, their positions may be misaligned or the disk may be distorted.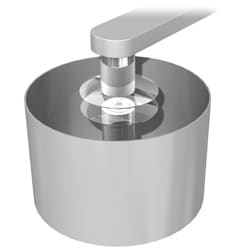 Conventional countermeasures
Conventional static eliminator
The effect was not sufficient.
It cannot improve the quality.
Countermeasures with static eliminators (ionizers)
An ionizer can eliminate complaints about defective products and improve quality.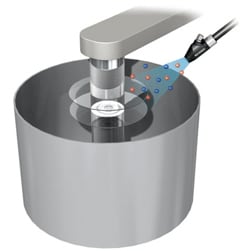 Improvements and Effects
Words from the worksite
Reduced disposal cost due to misaligned bonding
Disposal cost due to misaligned bonding: $1,000/month x 12 months = $12,000/year
It is also effective for eliminating the discomfort of workers caused by electrostatic discharge.