Paper & Textile Industries
Paper Misalignment in Press Stacker
A press stacker aligns and folds paper sheets. When the paper sheets are charged with static electricity in the transfer process, they cannot be aligned properly due to the attraction or repulsion between them. Some paper sheets protrude from others due to misalignment before being folded.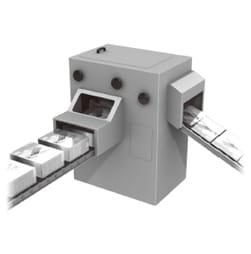 Conventional countermeasures
Conventional static eliminator
The static elimination speed is insufficient.
The static elimination status is not clear.
Countermeasures with static eliminators (ionizers)
An ionizer can eliminate static electricity and reduce the machine stop time.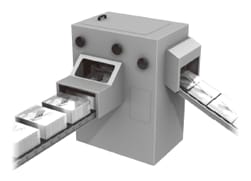 Improvements and Effects
Words from the worksite
Reduced cost of machine stop time
Cost of stop time: $1,000/month x 12 months = $12,000/year