Paper & Textile Industries
Chips Remaining on Blade of Punching Press (Slug Pulling)
When paper is stamped out with a punching press, it is charged with static electricity by the friction with the blade. The paper chips are also charged and stick to the blade, creating the state called "slug pulling."
This may lead to damage to the die or jig, or dents or scratches on the product.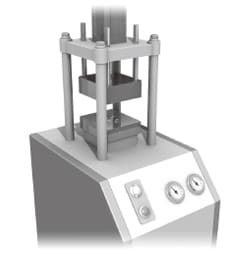 Conventional countermeasures
Bottom-dead-center detector
It can only detect slug pulling, but cannot prevent its occurrence.
Countermeasures with static eliminators (ionizers)
An ionizer can eliminate the occurrence of slug pulling and improve the yield rate.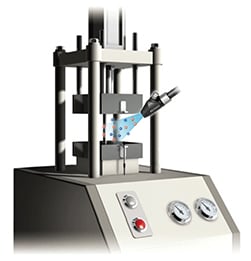 Improvements and Effects
Words from the worksite
Improved yield rate
Defect rate: improved by 1.5%
In addition, there are other resulting effects such as improved levels of trust.