Electron beam welding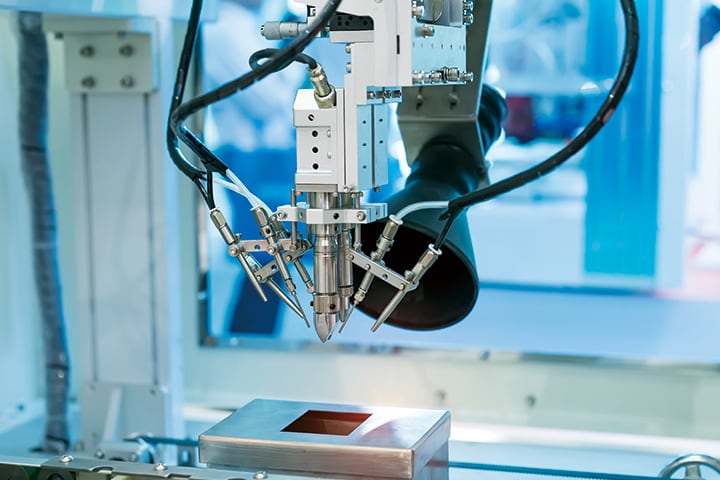 Electron beam welding is a welding method that essentially uses heat generated by generating an electron beam in a vacuum.
Controlling the output of the electron beam enables adjustment of the penetration depth and the spot diameter, making this method applicable to a wide variety of base materials—from thick to thin plates—and even for ultra-detailed welding.
Currently developed electron beam welding techniques do not require a vacuum, opening the door to a growing range of applications.