Applications and Examples of Strain Measurement
"Strain" is an important factor when considering the strength and structure of a product. Strain is a scale that expresses the deformation state of an object and is treated as a "unitless" number because it indicates expansion (contraction) from the reference (initial) state as a ratio. Strain is generally expressed as "XX ST" or "XX ε," and a deformation along the axial direction of a component is called the "normal strain" while a deformation in the direction perpendicular to a component axis is called the "shearing strain." This section introduces examples of strain measurement in industries such as the electronic device, electric equipment, automotive, and metal/steel industries. These examples are grouped into R&D and production site applications.
R&D applications
Production site applications
R&D applications
Automotive industry

Clutch durability testing and strain data analysis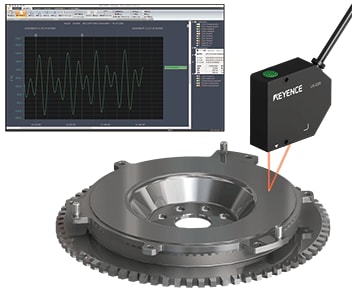 During performance testing of automotive clutches, the pressure, strain, and temperature applied to clutch plates in operation are measured to compare the results against the material strength to calculate the durability performance. In general, the strain and other properties are measured offline, after on-vehicle testing, to analyze them. KEYENCE's Multi-Input Data Collection System NR Series allows for quick measurement of not only strain but also temperature and other data. Furthermore, by using a laser displacement sensor or similar unit, you can measure changes in the target shape in a non-contact manner.
Electronic device industry

Strength and strain analysis for printed circuit boards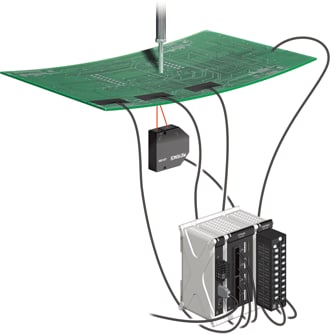 As electronic devices are getting smaller, thinner, and more functional, the density of printed circuit boards is increasing. As a result, key input components (such as integrated circuits and switches), connectors, etc. are mounted on an increasing number of single printed circuit boards. Parts such as key input components and connectors are subject to physical movement, such as pressing and connection to/disconnection from wires, and therefore apply a large load to printed circuit boards. This application of a large load may cause damage or detachment of mounted components, so it is important to inspect the strength and strain of printed circuit boards beforehand using a strain gauge.
Electrical equipment industry

Drop testing for mobile phones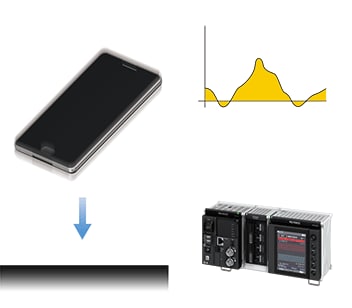 To inspect the strength of an object against shock, a test body (a mobile phone in this case) is dropped to measure the acceleration and strain generated during this dropping, thereby providing feedback to product design. When used in combination with an acceleration measurement unit, KEYENCE's Multi-Input Data Collection System NR Series can measure the strain and acceleration simultaneously. Measured data is displayed as a waveform and, at the same time, is imported to and saved on a PC. If you save data in a CSV format, you can check the data in Excel, thereby enhancing your test efficiency.
* Excel is a registered trademark or a trademark of Microsoft Corporation in the United States and/or other countries.
Production site applications
Metal and steel industry

Load measurement for stamping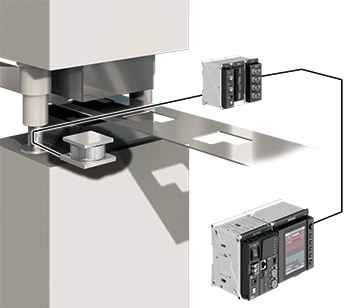 Stamping is used in various industries including the automotive, electrical equipment, and metal/steel industries for a wide variety of processing—such as processing in stamping lines, bending of various materials, and shearing of metallic materials. Nowadays, it is not uncommon for large machines to have a stamping capacity of several tens of thousands of kilonewtons.There are several types of stamping machines, including mechanical types and hydraulic types, and it is necessary to accurately measure and control the force being generated to enhance the uniformity and accuracy of products. Hence, it is necessary to measure the load.You can directly connect a strain gauge-type load cell to a strain measurement unit, thereby enabling easy load measurement.
Metal and steel industry

Strain measurement of dies for die-cast machines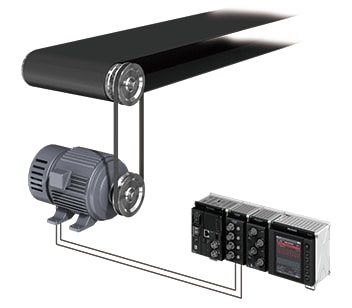 The dimensional accuracy of die-cast machines largely depends on dies, so it is indispensable to measure the die strain to stabilize the product quality. KEYENCE's Multi-Input Data Collection System NR Series allows for simultaneous recording of not only strain but also temperature. This function makes it possible to accurately measure varied heat distribution and strain so that you can comprehensively judge and identify the causes of casting defects and die strain.
KEYENCE data loggers for collecting strain measurement data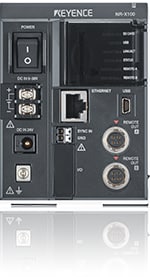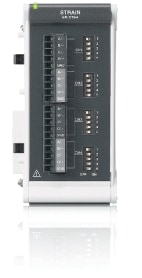 Various types of strain measurement are possible by combining the Multi-Input Data Logger "NR Series," which is packed with various evaluation and analysis functions on the smallest and lightest body in its class, with the strain measurement unit "NR-ST04." This data logger's compact body enhances its portability and its dedicated software allows for easy setup and analysis. This multi-input data logger has been developed to maximize the usability. In combination with a measurement unit, this single unit can play seven different measurement roles, including for analog data, temperature, and acceleration.
The strain measurement unit "NR-ST04" features a smaller body than that of conventional models, has a built-in bridge circuit, and supports all methods from the one-gauge method to the four-gauge method. This compact body that weighs only about 230 g is capable of performance that is superior to that of more advanced models.