Multi-input Data Logger
NR-X series
Multi-input Data Logger
NR-X series
Easy to Use, Even the First Time
This DAQ (data logger) offers quick and easy selection, transportation, wiring, configuration, and data output for all users. After completing measurement, data must be checked, analyzed, and compiled for reports. Using the NR-X Series can significantly help reduce the time and effort spent on those tasks.
Wide variety of measurements from a single device
Easily transportable
Simplified wiring for easier wiring work
Intuitive operation with carefully designed software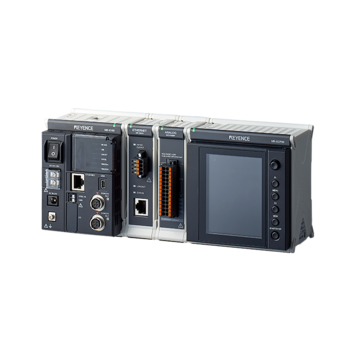 The NR-X Series covers all the functions required of data loggers, including easy operation and compatibility with a variety of measurement applications. As the smallest and lightest data logger in its class, this palm-sized device can be used with 8 types of measurement units and can perform multi-channel measurement using up to 576 channels. The reduced-wiring system significantly reduces the effort required for wiring—the most time-consuming aspect of measurement preparation with conventional models. This ensures usability without having to worry about excessive wiring work, incorrect wiring, and restoration in the event of disconnected wiring. A help function with support for setup and easy-to-understand icons are included to make operation easy even for first-time users. Moreover, AC, DC, or battery power supply units are also available, with the high-capacity lithium-ion battery capable of up to 800 minutes of data collection. The wireless LAN unit also makes measurement possible from anywhere.
Applications
Body/chassis: Strength and durability testing

Electronic PCB: Performance inspection

Molding machines: Temperature monitoring

Fatigue testing of air conditioners and outdoor equipment
Features
Wide Variety of Measurements from a Single Device, Including Temperature, Voltage, Current, Strain, Acceleration, Pulse, and CAN Signal
Measurements are used to check, analyze, and report data. This makes faster measurements much more helpful. To increase the speed of measurements, however, measurement units must be comfortable to use. The NR-X Series software makes it easy to configure settings even without a manual or prior knowledge about operation.
Wide variety of measurements from a single device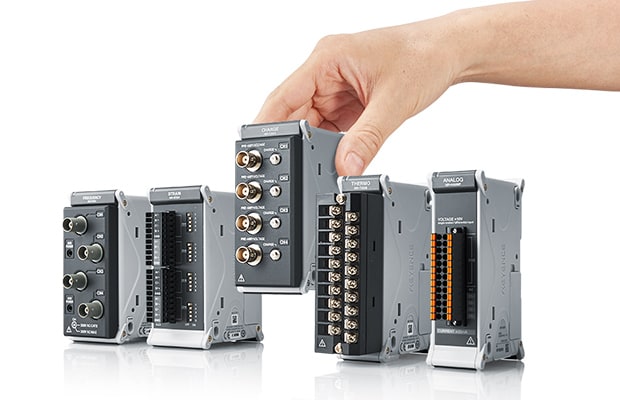 For use in a wide variety of applications—from simple measurements to complex, multi-channel measurements.
Easily transportable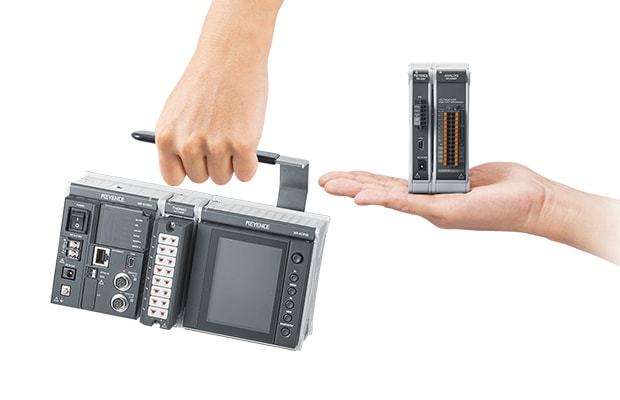 Compact and easy to carry.
Simplified wiring for simplified wiring work
Wiring can be routed from near the measurement point, making wiring work fast and easy.
Varied lineup of units usable in harsh environments both indoors and outdoors
Designed to withstand exposure to water, sand, mud, and high temperatures.
Vibration/shock resistance : 10G/100G
Cold/heat resistance : -40 to +85ºC (-40ºF to +185ºF)
Water/dust resistance : IP65/IP67
Outdoors/weather resistance : Enclosure Type 4X