3-Axis Fiber Laser Marker
MD-F series
3-Axis Fiber Laser Marker
MD-F series
Impressive Marking Capability
High-power fiber laser technology provides major reductions in marking time.
The compact size and rugged construction ensure that the devices can be installed in any environment.
MD-F fiber laser markers are high-powered machines designed for deep engraving and high-speed processing. 3-Axis scanning and on-the-fly focal adjustments give the MD-F series a leg-up over conventional laser engravers.
Applications
Steel engine blocks

Steel bearings

Vehicle body frames

Aluminum cans
Features
3-Axis Scanner Control
Conventional fiber lasers suffer from sub-optimal scanner controls, which directly affects their marking time and quality. MD-F laser markers optimize their scanner movement, providing better marks in less time for nearly every application.
Black anneal (wobble)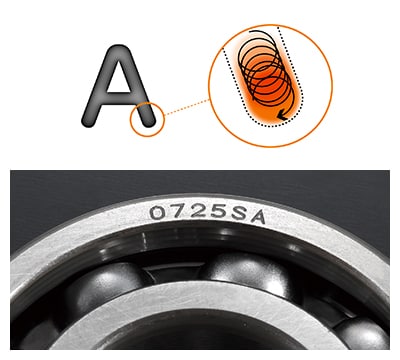 Vivid black marking is possible without bumps or cracks.
Deep-engraving control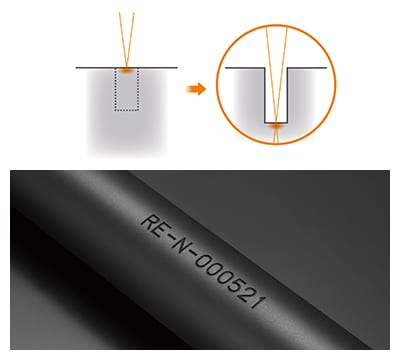 Clear visibility is maintained even when a mark is painted over.
Cutting control (scratch control)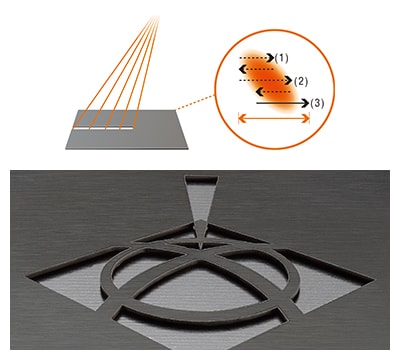 High-speed scanners reduce product distortion caused by heat.
Tough and Safe Marking Head
MD-F laser engravers are sealed off from the environment (IP64 rated) and include a built-in power monitor for easy maintenance. These lasers also boast a fanless design and KEYENCE's smallest marking head, making the MD-F series robust enough to perform in dirty, dusty, wet and oily environments.
Eliminate Tooling Changes with 3-Axis Technology
Close range / Long range
MD-F laser engravers can adjust their focal distances on the fly thanks to integrated 3-Axis technology. This allows flexible processing of multiple products on a single line.