3-Axis CO2 Laser Marker
ML-Z series
3-Axis CO2 Laser Marker
ML-Z series
ML-Z CO2 laser markers are incredibly versatile. They can mark opaque objects like paper, wood, rubber, ceramics, and transparent objects like glass. CO2 lasers are also used for gate cutting, drilling, and decapsulation.
Applications
Plastic bottles

Glass wafers

Wood marking

Gate cutting
Features
3-Axis Beam Control
Three-dimensional control enables marking on non-flat surfaces such as cylinders, slopes, and stepped shapes. It also simplifies product and tooling changeovers. The wide 300 x 300 mm area can efficiently mark and process products simultaneously, helping reduce equipment costs.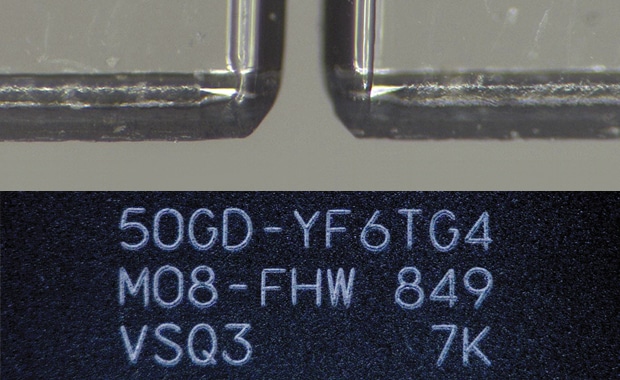 The ML-Z Series lineup includes short-wavelength and thin beam models for unparalleled laser engraving and etching quality. These models not only eliminate unnecessary product damage but also contribute to more refined marking and processing.