3D Surface Profiler
VK-X3000 series
3D Surface Profiler
VK-X3000 series
Now Equipped with White Light Interferometry, Measure from Nanometers to Millimeters
Triple scan approach — Surpassing conventional optical profilers
Measure targets ranging from nanometers to micrometers to millimeters
All-in-one measurement system for in-depth analysis
Best-in-Class 0.01 nm Resolution
The VK-X3000 3D Surface Profiler uses a triple scan approach, where laser confocal scanning, focus variation, and white light interferometry measurement methods are used, so that high-accuracy measurement and analysis can be performed on any target. The VK-X3000 has a resolution of 0.01 nm and can scan areas up to 50 x 50 mm (1.97" x 1.97"), allowing for measurement of the overall shape of the target while still maintaining high-resolution for analysis of minute surface features. KEYENCE's new 3D Surface Profiler can handle any target, including those with transparent or mirrored surfaces, large height changes, or steep angles.
Features
Observation
Extensive magnification coverage, ranging from optical microscopes to SEMs
Magnification up to 28,800×
Automatic focusing
Observe any material
Measurement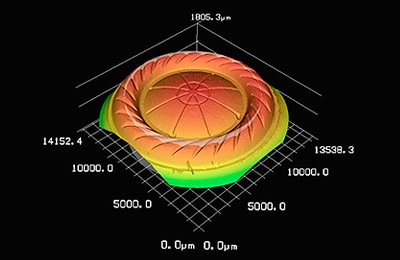 Instant, non-contact surface scanning
No target damage
Accurate nano-level measurement
Compatible with any shape or material
Analysis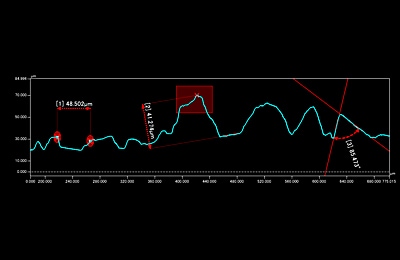 Unprecedented surface characterization
Quantification of even the most detailed shapes
Differentiate surfaces easily
Roughness analysis
Precise Scanning Unaffected By Material and Shape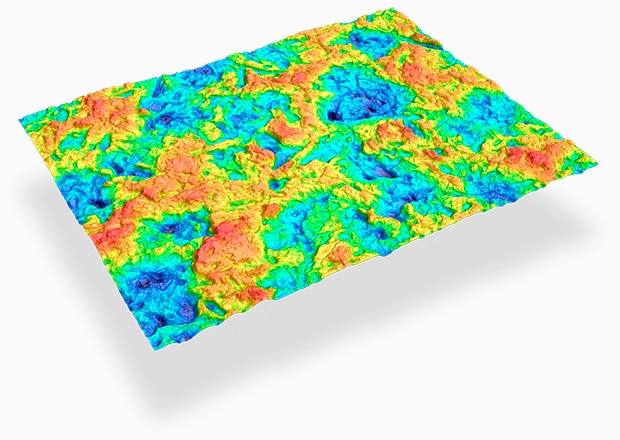 Accurately measure steep slopes and angled surfaces
Best-in-class XY resolution ensures even the smallest features are captured
No data dropout on transparent or highly-reflective surfaces
High-Resolution Color Observation Captures True-to-Life Images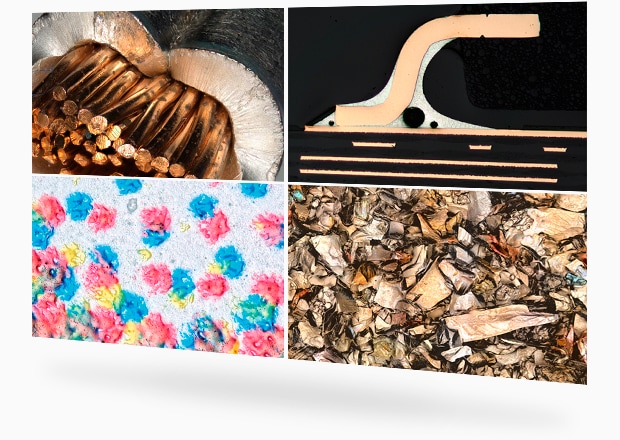 Material texture, shape, and other surface conditions are clearly shown
Color images make it possible to instantly determine where to measure
High-magnification imaging up to 28,800x offers additional analysis capabilities
292 Different Measurement Tools Allows for Unsurpassed Surface Analysis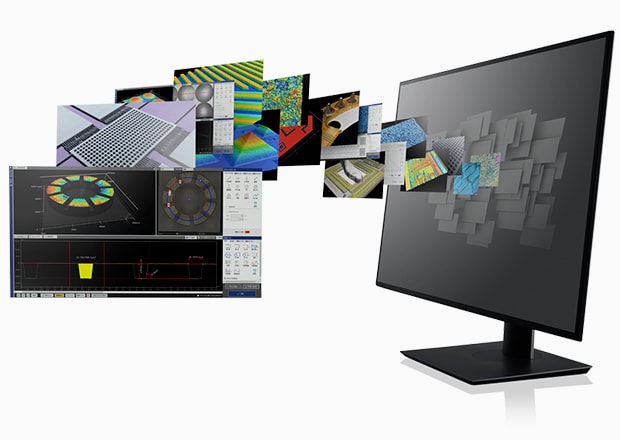 One system enables diverse analysis from profile measurement to roughness characterization.
Measure Both Flat and Uneven Surfaces
Millimeter, micrometer, and nanometer measurements in one device.