Handheld Computer
DX series
Handheld Computer
DX series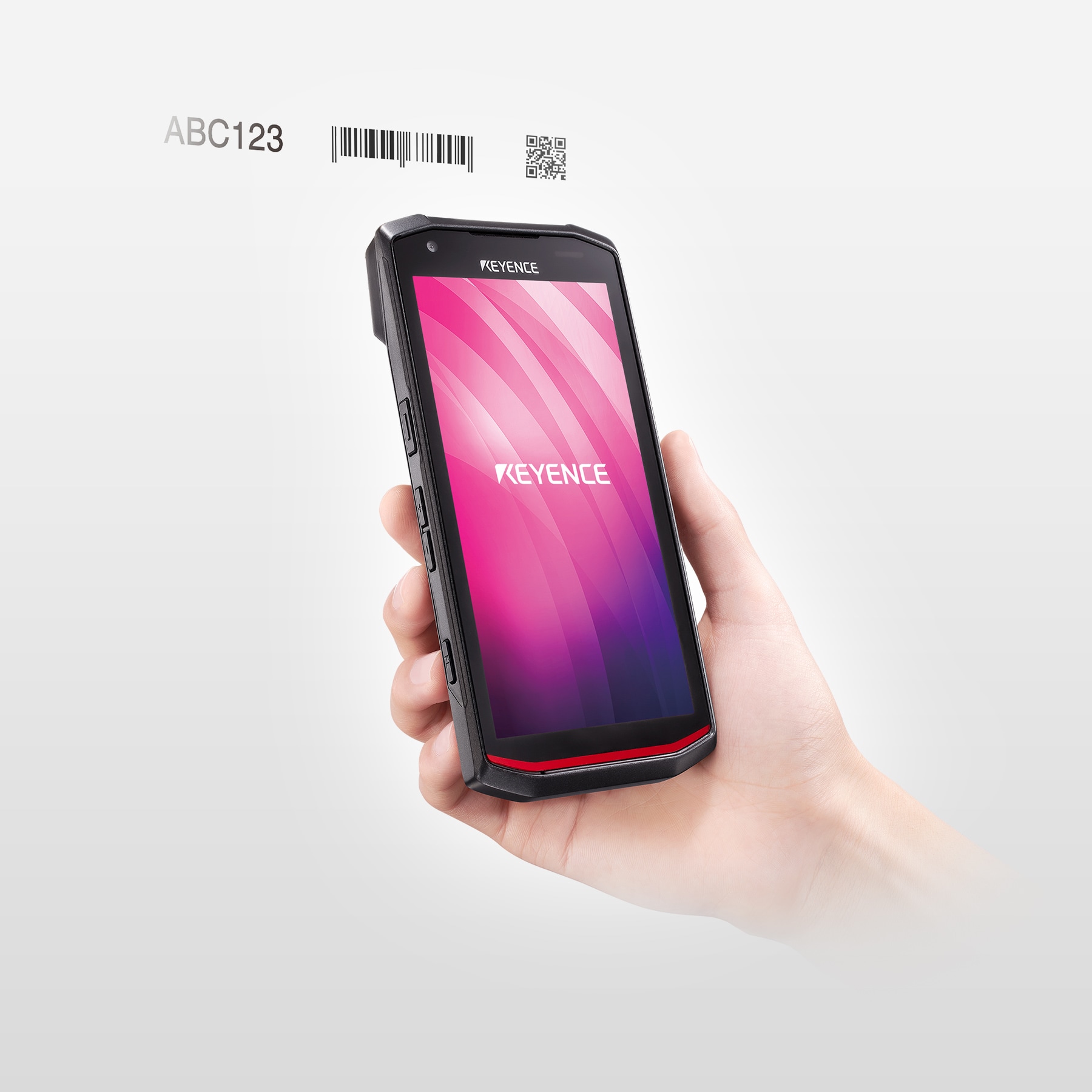 The New Standard for Mobile Devices
A single device that can meet the high speed, durability, and flexibility needs for enterprise work. Developed to satisfy the requirements for increasingly complex applications and efficiency conscious worksites, this handheld computer can improve operations in any application.
Drop resistance: 2.7 m 

8.9'

/3.0 m

9.8'

(w/ rubber bumper)
Multiple attachments for any application
Large 6-inch and 4-inch screen option
Easy-to-handle design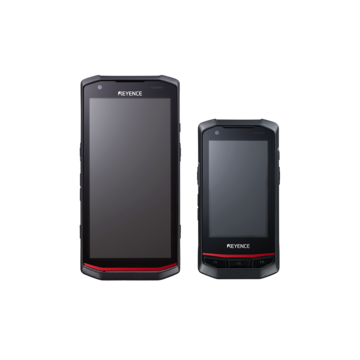 The DX Series is a high-speed, rugged, and flexible PDA designed for enterprise purposes. It solves the problems of increasingly complex applications and improves efficiency at various worksites. The DX Series comes with two different screen sizes—six inches and four inches—to match differing application needs. The ergonimic, one-handed grip, makes the DX Series easy to use even with the large six-inch screen and the high capacity 6060 mAh battery allows operators to work uninterupted. Not only does the DX Series provide high-speed reading and excellent durability, but the RFID reader and other expansion units allow it to flexibly respond to on-site changes.
Features
Options for Any Operation
Two available screen options—six inches and four inches—are suitable for any user. With lighting fast scanning, the DX Series increases productivity by speeding up data acquisition. The rugged design eliminates downtime caused by repairs in normal or extreme environments.
Two Screen Sizes Available for Different Worksites
Large six-inch LCD and compact four-inch LCD
High Speed Reading for Increased Productivity
Equipped with KEYENCE's proprietary algorithm
Improved reading performance for increased operation efficiency
High speed and reliable code reading
Rugged Design for Use in Harsh Environments
Enterprise means durable
Drop resistance: 2.7 m

8.9'

*
3.0 m

9.8'

with a rubber bumper *
* This is a test value. The value is not guaranteed.
Multiple Attachment Units for Different Applications
The attachments communicate directly to the device, rather than through Bluetooth®. This allows for faster RFID reading with no programming required. These attachments charge with the same connection as the main unit, requiring fewer cradles and cables.
RFID (High Output) Unit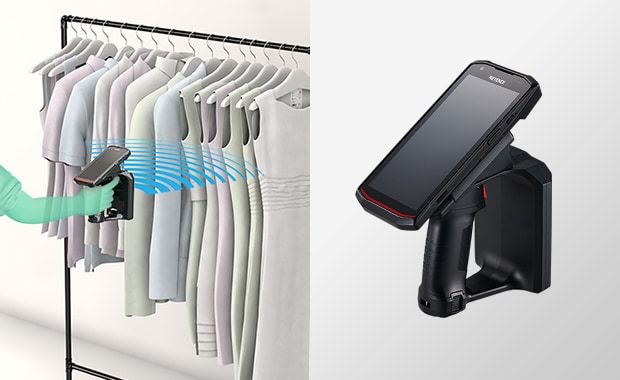 Quick and easy multi tag scanning
RFID (Medium Output) Unit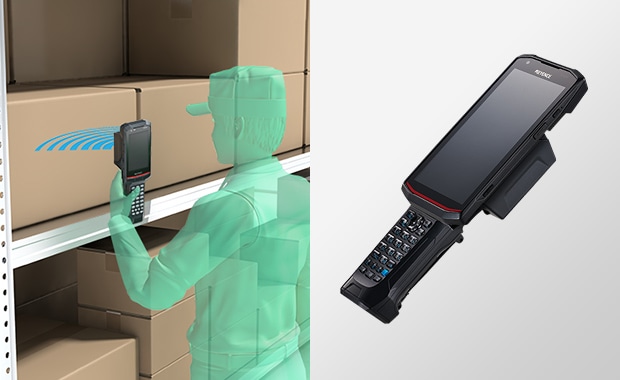 Reading and writing of specific RF tags
Ten-Key Pad Unit
Tactile attachment for operator comfort
Gun Grip Unit
Easy targeting at logistics sites