Ultra-compact Digital Pressure Sensor
AP-C30 series
Ultra-compact Digital Pressure Sensor
AP-C30 series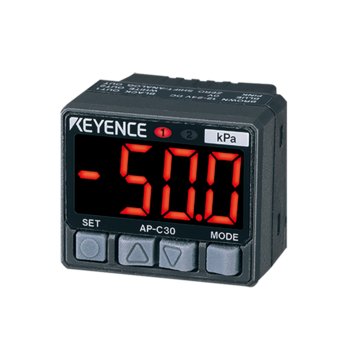 The AP-C30 Series of digital air pressure sensors offer a unique 2-color large digital display and a built-in amplifier. This detectable range of this series is from -14.50 to 145 PSI. Control and analog outputs are available.
Features
11-mm large, two-color LED display
Choose from four different pressure units
Fast response time of 2.5 ms
Repeatability of ± 0.2% of F.S.