Multi-Sensor Ionizer
SJ-F700 series
Multi-Sensor Ionizer
SJ-F700 series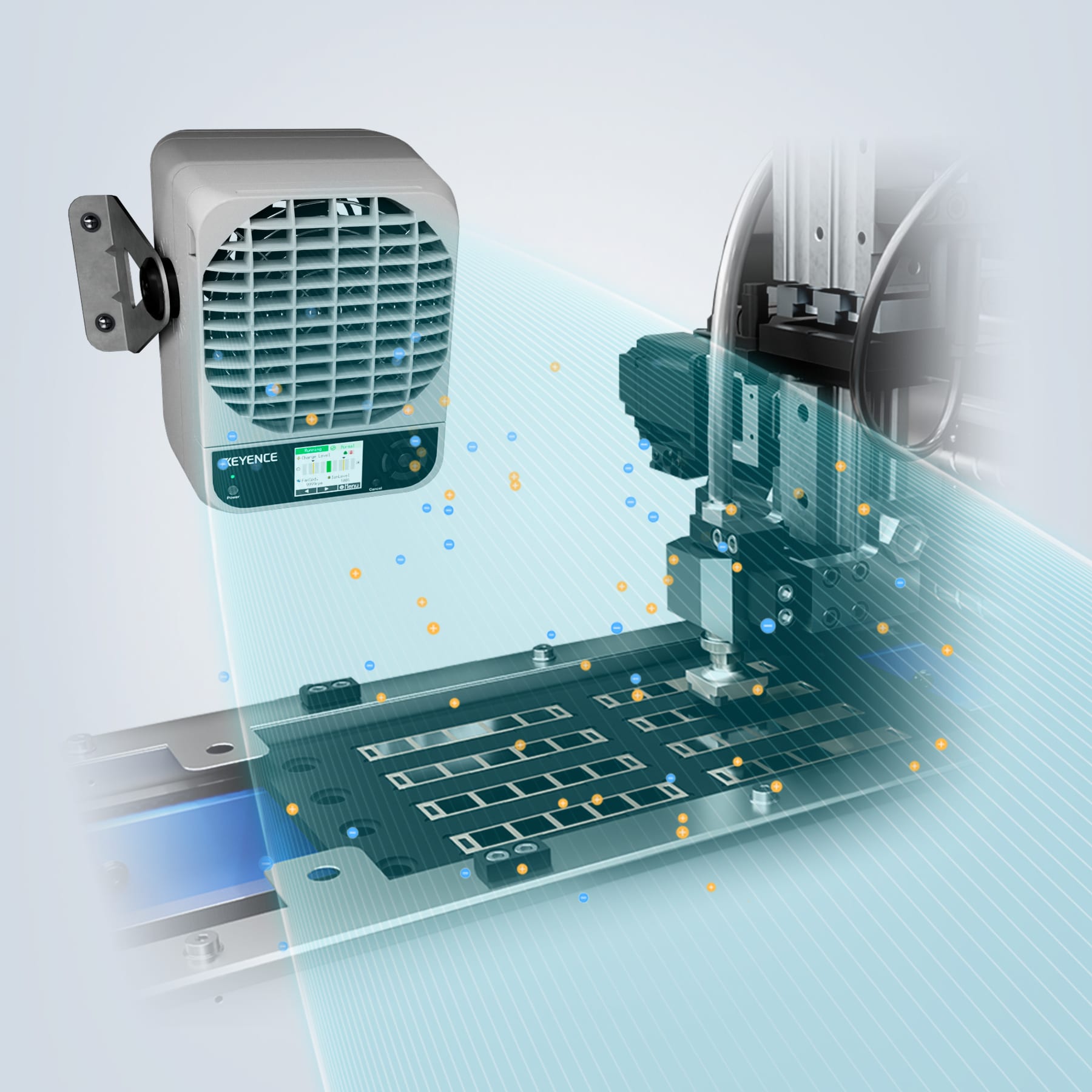 New

Maintenance-Free, Reliable Static Elimination
Auto-Cleaning function means no maintenance required!
High-Performance Static Elimination no matter where you need to mount
SJ Manager Software and TCP/IP Output for Ionizer Tracability
The SJ-F700 Series Multi-Sensor Ionizer offers complete automation of periodic maintenance - an essential task with any static eliminator. Both probe cleaning and maintenance are done automatically by the unit, which eliminates the need to check static elimination performance.Offering completely maintenance-free operation while ensuring continued best-in-class static elimination (with an ion balance of +/-1V, elimination speed of 0.5 sec, and a static elimination area of 3m (9.8')), the SJ-F700 makes it easier than ever to solve static problems. Make use of maintenance-free static elimination with the SJ-F700 static eliminating blower for ESD (electrostatic discharge) and foreign object adhesion.
Features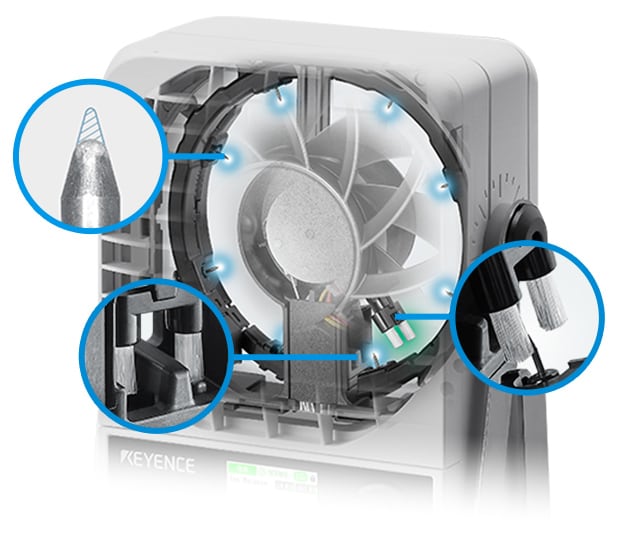 Maintenance Free

Say goodbye to probe cleaning and replacement
Never worry about having to clean or replace electrode probes again.
In addition to an auto-clean function that protects probe tips, the SJ-F700 Series also includes a multi-I.C.C. for maintenance-free operation.
Variable DC system
High-density brushes
Brush cleaner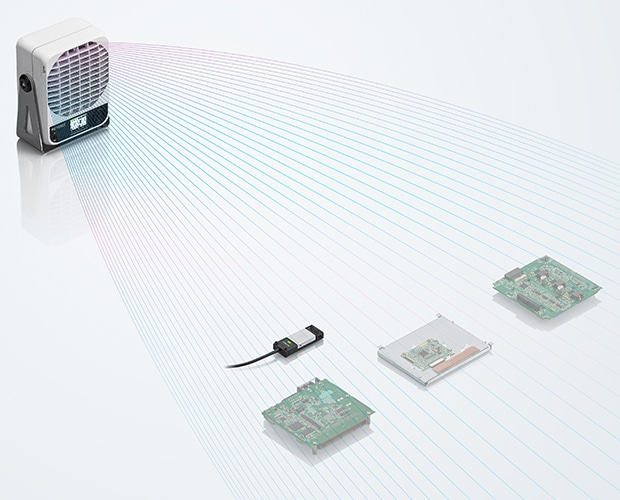 Static elimination example
High-Performance Static Elimination
Ion Balance +/- 1V for high-accuracy electronics applications
High Speed Static Elimination: Remove static in as fast as 0.5sec
Wide area elimination up to 3m
Built-in LCD screen
Visually check the operating status without connecting to a PC or PLC using just the main unit.
Quantifying the invisible static situation
The main unit is equipped with an LCD screen that can be used to check the operating status, static electricity data, and other information.
1

No electrostatic charge

2

Electrostatic charge

3

With SJ-FB01 connected

4

Air flow setting
Remote monitoring of ionizer conditions
Determine the statuses of up to 100 devices with just a PC without having to be on-site. Settings can also be changed as necessary, and Excel output is also possible.