Logistics Code Reader
SR-5000 series
Logistics Code Reader
SR-5000 series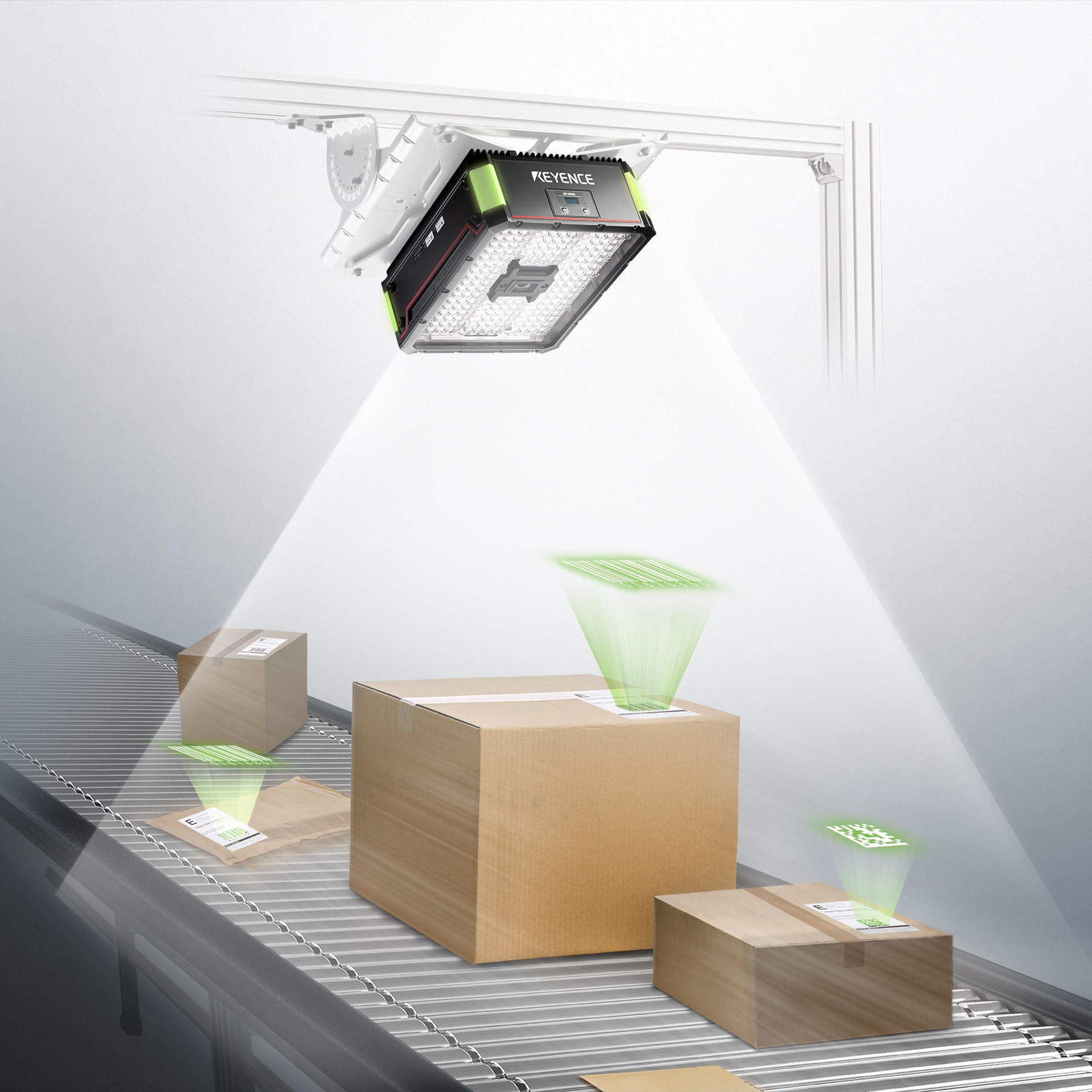 High-Speed Reading on Any Size Conveyor
The ultra-wide field of view and ultra-long range reading capabilities offer stable reading, even with objects of different sizes and misaligned barcode label locations. Since objects do not need to be moved for them to be read, this also cuts down on equipment costs.
The SR-5000 Series logistics code reader offers an ultra-wide field of view, ultra-long depth of field, and high-speed reading, resulting in easy installation and operation in logistics environments for reliable capture of codes on fast-moving packages. Stable reading is ensured even when packages of different shapes and sizes are on the same line moving at high speeds, regardless of where the barcode labels are found on the packages. These readers eliminate the need to prepare to align the packages to one side of the conveyor, thereby contributing to reduced costs and a lower risk of malfunction thanks to the simplified conveyor system. While multiple readers were conventionally necessary for reading one side, simply installing one SR-5000 Series reader per side makes it possible to read the codes on labels affixed on the top and sides of packages of different sizes and varying locations. This is possible thanks to the ultra-wide field of view and deep depth of field of the SR-5000 Series.
Features
Ultra-Wide Field of View & Ultra-Long Reading Depth
Reliable reading even for packages of different sizes.
Stable reading even on high-speed lines exceeding 150 m/min.
Easy Installation & Operation
Three tools for incredibly simplified installation.