Programmable Logic Controller
KV Nano series
Programmable Logic Controller
KV Nano series
High speed & High performance All-in-one PLC
Cost-effective all-in-one PLC.
Features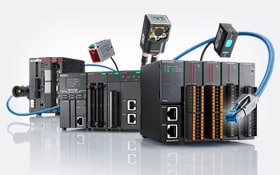 Program-Less Communication with Sensors and Remote I/O
Connect seamlessly to a wide variety of KEYENCE sensors and remote I/O by utilizing the KV SENSOR NETWORK. Expand application possibilities by removing troublesome device communication roadblocks to improve data accumulation, visibility, and productivity at production sites.
Communication requires only a LAN cable.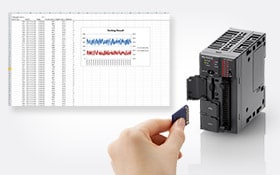 Logging/Trace Function
A logging function has been built in. To start logging, just set the device to be logged and the trigger settings using the logging wizard. Complete your setup in just two steps.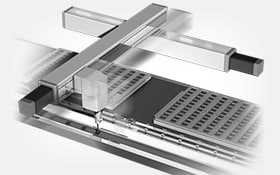 Simple and Advanced Motor Control
A high-speed positioning funcions has been built in. A high-speed CPU is utilized to improve processing times, which have resulted in a positioning starting time of 50 us.
Positioning function for 4 axes maximum
Quick 50 us startup