3-Axis UV Laser Marker
MD-U series
3-Axis UV Laser Marker
MD-U series
WORLD'S FIRST
3-Axis Control UV Laser Marker
High-contrast
Damage-free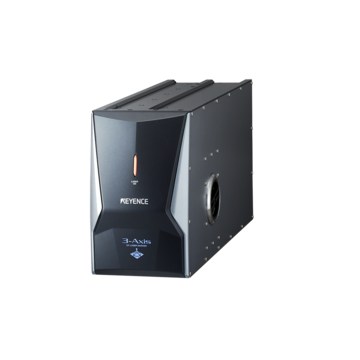 MD-U UV laser markers are designed for high-contrast, damage-free marking applications. UV lasers excel at marking plastics, glass, and other heat-sensitive materials. The MD-U's marking head contains an embedded multi-function camera that can autofocus to a part, check-marking quality, and read 2D codes.
Features
Features of 355 nm Wavelength UV Lasers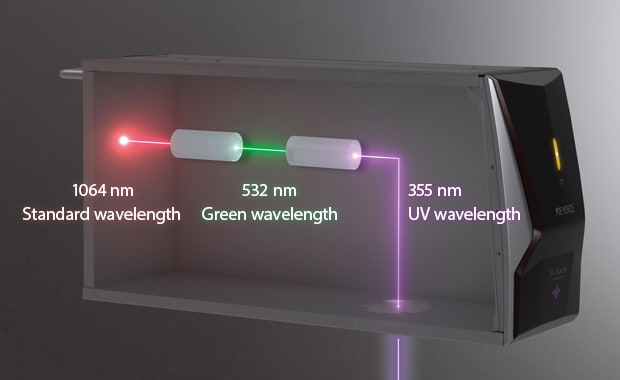 The absorption rate is incredibly high for a variety of materials, which allows marking and processing to be performed with minimal heat stress.
High-Contrast Marking
The MD-U Series is capable of generating greater contrast for more appealing aesthetics and improved readability on 2D codes.
Damage-Free Marking
Through suppressed heat effects, burrs and yellow tinting are eliminated, allowing for a nearly perfect finish.