Pattern Matching Sensor
AI series
Pattern Matching Sensor
AI series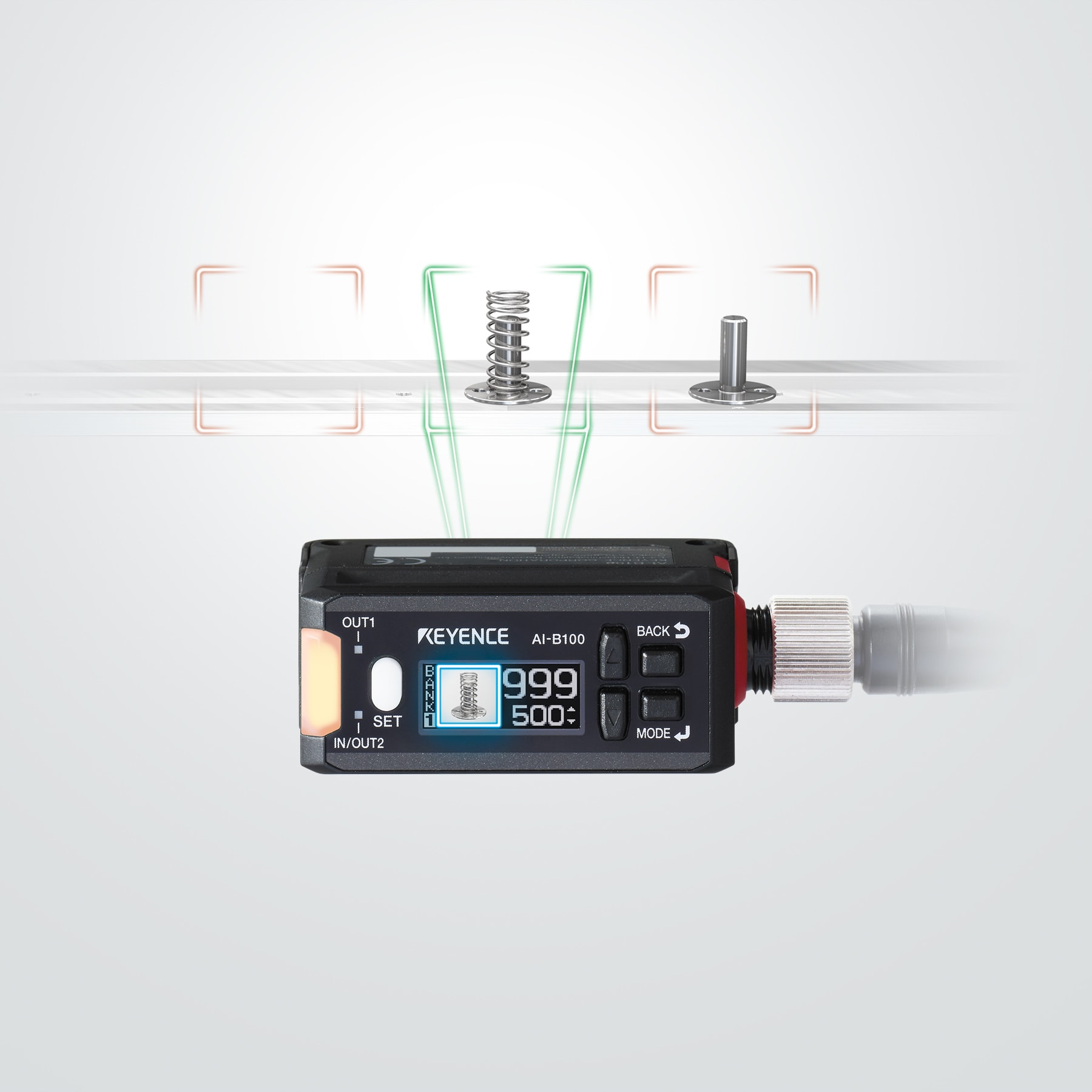 General-Purpose Sensor with No Detection Errors
Even for targets with varying position, targets with dirty surfaces, and targets the same color as the background.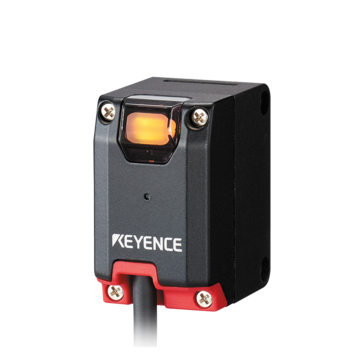 The AI Series detects targets over an area when position is not fixed, reflection is unstable, or to differentiate products. By covering an area, targets that are misaligned or rotated can be easily detected. This series has a range of up to 160mm (6.30") and offers hard wired and M8 connector cable options.
Features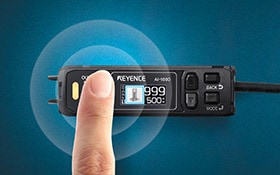 Stable Detection Where Conventional Sensors Struggle
The AI uses images to determine good parts from bad. After an image is registered, the target's brightness and shape are used to automatically determine which target features should be inspected during operation. This image-based method provides stable detection of targets that are difficult to handle when using conventional sensors with light intensity-based detection.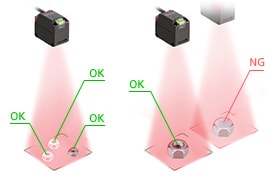 Support for Various Applications
The AI Series can be used for a wide variety of applications. Examples include spring presence, label misalignment, screw tap presence, capacitor direction determination, and felt presence. In addition, the AI Series is capable of performing these detections over an area, which prevents errors due to variations in position or vibrations of targets.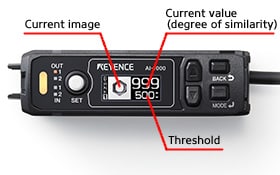 Incredibly Simple Installation and Tuning
With the AI Series, installation and tuning is incredibly simple. Because of the AI Series' ability to detect over an area, there no need to worry about mounting in just-the-right spot. This means less time spent designing the solution. The AI Series also features 2-touch tuning, similar to conventional KEYENCE sensors. Furthermore, users can see the current live view from the sensor, drastically reducing the time and effort required for installation and configuration.