Vision Sensor with Built-in AI
IV3 series
Applications
Vision Sensor with Built-in AI
IV3 series
Semi-automatic Assembly Processes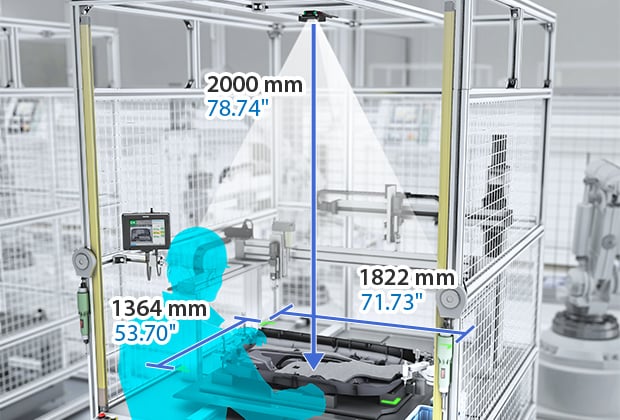 Megapixel Camera for Long Range Detection Over a Wide Field of View
Perform differentiation inspections in up to 65 locations with just one device. When using infrared lighting, operators are not distracted.
Conventional models
IV3 Series
Long Range Detection Over a Narrow Field of View
The IV3 Series is ideal for situations where the detection area is small but the device must be installed farther away to prevent interference with workers or robots. The camera can also be placed at a safe distance for painting, welding, and other processes where paint or spatter is a concern.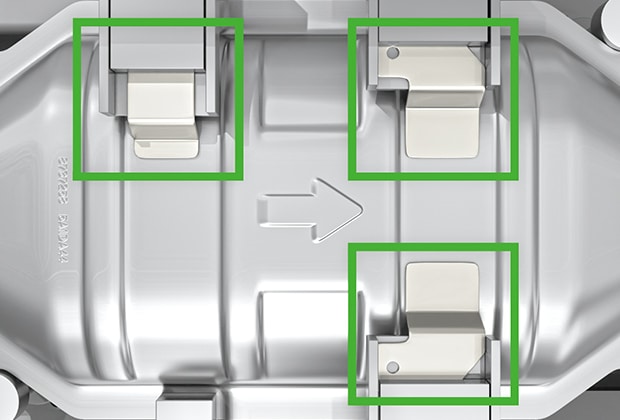 Presence check
OCR check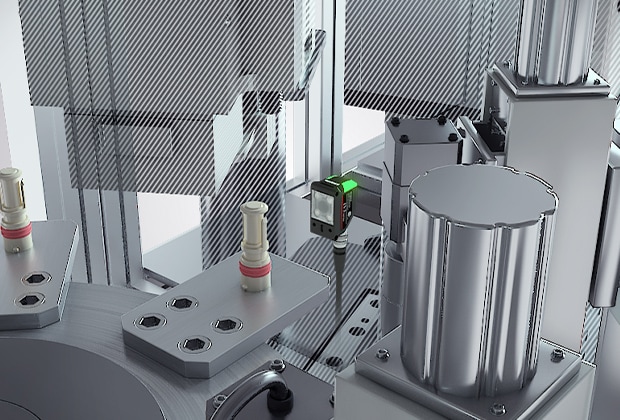 Compact Design for Easy Retrofitting or Equipment Improvement
The small sensor size (24 × 31 × 44.3 mm 0.94" × 1.22" × 1.74") allows for flexible, stress-free installation.
This opens the door to a wide range of improvements.
Flexible Layout with a Connector That Can Be Rotated Up to 330°
The cable connector can be rotated by up to 330° to match the available space and installation conditions for greater installability.